4 Reasons Why Video Games Are Fantastic Hobbies For Seniors
One of the best hobbies for seniors is one that most people don't think of. Playing video games has a surprising amount of mental and physical health benefits for seniors. Video games connect players from all over so playing video games is a fantastic way for seniors who live in small communities or rural areas to connect with others. And it's an easy way for seniors who don't drive or have mobility challenges to get important social interaction and build friendships without having to leave the house. 
There are several different types of video games that can be helpful for seniors but the most often recommended type of video game for seniors is an MMORPG: a massively multiplayer online role playing game. A senior with elder care will have plenty of time for playing these video games because they will have an elder care provider to help them with housework and other tasks. 
These games allow players to talk with and interact with each other as they play the game. They can talk in the game or talk to each other with headsets. Virtual reality games are also great for seniors. Some of the benefits of playing video games for seniors are:
Social Relationships
When seniors play a video game and interact with other players they can help each other get through the puzzles and quests in the game. But often players also share their lives with the friends they make in the game. Players can form groups that become real life friendships where they talk daily, celebrate holidays, and talk through their real-life problems. That kind of social interaction and those friendships can be a great source of socialization for seniors. 
Improved Hand-Eye Coordination
Playing a video game with either a keyboard, controller, or touch pad can help seniors improve or at least maintain their hand-eye coordination. Playing matching games and games where users need to quickly tap buttons or keys helps seniors keep their muscles strong and maintain mobility in their fingers and hands. 
Improved Reaction Time
As seniors age their reaction time naturally slows down a little. Playing video games can help seniors maintain their reaction time because they will need to react to stimuli quickly in order to complete tasks and help their online friends finish quests and find items. 
Slower Cognitive Decline
Many video games require a lot of problem solving and strategic thinking. In order to complete tasks and get to the next level seniors will need to do things like solve clues, follow maps, figure out spatial relations and process coordinates. All of the various tasks that go into solving a puzzle or figuring out the elements of quest can help seniors retain their cognitive skills and practice things like decision making. 
Playing games can help seniors who have been diagnosed with dementia give their brain a workout in order to keep it functioning properly for as long as possible. And with other friends in the game who can help them figure out riddles and navigate the world of the video game seniors will be able to enjoy the tasks that can help stay mentally sharp. 
If you or someone you know needs help with Elder Care in Ada, MI, contact Gauthier Family Home Care. We provide quality and affordable home care services in our community. Call us at (616) 258-2300 for more information.
Source:
https://www.lifeline.ca/en/blog-article/seniors-enjoy-better-emotional-health-from-playing-video-games/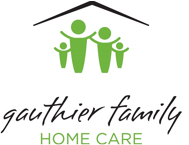 Latest posts by Gauthier Family Home Care
(see all)