CAREGIVER OF THE MONTH, July 2013, Grand Rapids, MI
Early last month I received a text from one of our caregivers double-checking to see if I had found someone to fill her shift the next morning at 7 a.m. She had sent me a text two weeks earlier when I was traveling to request that day off and I texted her back that I would cover it for her. Then, I completely forgot about it until the moment she sent me the text asking if the shift was covered. It was 9 p.m. and I went straight into panic mode because the client is wheelchair bound and is totally reliant on us for all her personal and transfer needs, and I had to find someone to be there first thing in the morning!
Enter our Caregiver of the Month, Karen Richards. I had made several calls to the other members of the staff that tend to this client regularly and none of them was available. Karen already had a full schedule, but I had to text her even though it was now past 9:30 p.m. She texted back to me within seconds "I will be there"!
Not only was she bailing me out, she was doing it with a smile!! And this is not the first time she has risen to the occasion to cover a shift when we were in a jam. She has done it repeatedly.
But don't just take my word for it. The clients simply love Karen. The same lady that she bailed me out with told me that Karen would be her top choice to train new caregivers for her. The client said Karen is the most methodical and detailed of all the caregivers she has worked with. And yesterday my wife Marion told me that the daughter of another client who Karen works with said her mom "just LOVES" Karen. Does it get any better than that? I think not.
We are only as good as our caregivers. THANK YOU KAREN for keeping our reputation for having the best caregivers in west Michigan intact. We feel so fortunate to have Karen on our team!
Dan Gauthier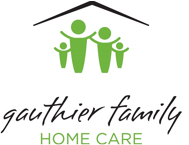 Latest posts by Gauthier Family Home Care
(see all)