Celebrate National Ice Cream Month With Your Parents Without Blowing Their Diets
In the heat of the summer, an ice cream cone is a tasty way to cool off. Ronald Reagan signed the proclamation naming July as National Ice Cream Month back in 1984. Each year, an ice cream party is held on Capitol Hill and many other locations around the nation.
Celebrate National Ice Cream Month with your parents. Even if they're on a diet that limits fat or sugar intake, there are ways they can have ice cream without blowing their diets.
Sorbets
Instead of ice cream, come up with the next best thing. Puree frozen fruits with some natural fruit juice and make a sorbet. Pureed bananas add the right level of sweetness and make excellent sorbets when paired with strawberries, peaches, or other sweet-tart fruits.
Frozen Custard
Mix six egg yolks with two cups of skim milk. Stir in maple syrup to taste. Heat that mixture over low heat, continually stirring until thickened. Add vanilla before moving the custard to a freezer. Periodically stir the custard as it freezes to keep it aerated.
Banana Walnut Ice Cream
Whip four cups of heavy cream until stiff peaks form. Mash four ripe bananas in a separate bowl and fold in the heavy cream. Add toasted walnuts or pecans. Spoon into a bread loaf and freeze, and slice to serve.
Chocolate Peanut Butter Ice Cream
Slice and freeze four ripe bananas. Puree those in a food processor or blender and add 1/3 cup of low-fat milk and ¼ cup of natural peanut butter. Once that is creamy, add four tablespoons of cocoa powder and mix well.
Spoon into a freezer-proof container and set aside. Microwave another ¼ cup of peanut butter for a few minutes to soften it. Swirl that peanut butter into the ice cream mixture. Freeze in a sealed container.
Low-Carb Vanilla Ice Cream
You can make ice cream from two cans of canned whole fat coconut milk, two cups of heavy cream, a sugar substitute like liquid stevia, and vanilla paste or extract. Empty the cans into a large mixing bowl and put the coconut milk in the refrigerator to chill overnight.
Beat the heavy cream until stiff peaks form. Stir that into the coconut milk and add the vanilla and sweetener to taste. Scoop into a lined bread pan. Slice the ice cream into slices to serve. Turn it into sundaes with fresh bananas, a sugar-free chocolate sauce, and chopped nuts.
Sweet treats are okay from time to time. Make sure your parents are also sticking to a healthy diet with meals and snacks. If they don't cook anymore, elder care services assist with things like meal preparation, grocery shopping, and kitchen cleanup. Talk to an elder care specialist to get started.
If you o

r someone you know needs help with 

e

lder

c

are in Jenison, MI

, contact 

Gauthier Family Home Care.

 

We provide quality and affordable home care services in our community.

 

Call us at (616) 258-2300 for more information.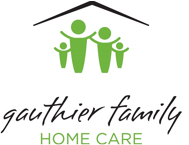 Latest posts by Gauthier Family Home Care
(see all)