Cocktails to Mocktails: Home Care Assistance Can Help Your Senior Cut Out Alcohol
Quitting alcohol can be hard, but it may save your senior's life. Too much alcohol can be dangerous for anyone of any age but especially a senior. There are so many negative aspects of drinking alcohol but it can be such a hard habit to quit. In fact, alcohol can be addictive. However, if your senior is in the habit of having a cocktail of 5 PM on the dot, there may be an alternative for them.
Instead of going to alcohol, opt for a mocktail. One of the greatest things about living in the 21st century is that tons of non-alcoholic liquors, wine, and even beers are on the market.
Negative Impact of Alcohol
It's hard to tell your senior to quit drinking when you don't know why or what alcohol does to the body. There are two things to be aware of; there are short-term and long-term effects of alcohol.
The things you notice right away will be dizziness, slurred speech, coordination issues, and even blackouts or memory lapses. Now, this can be even more drastic when it's a senior loved one who is on multiple medications. The long-term impacts can be liver-damage, heart problems, and even things like cancer can arise. None of these are good and can endanger your loved one's life and worsen chronic conditions.
Mocktails for Your Senior
If your senior is drinking, making a mocktail can be a great alternative, and home care assistance may be able to sneak some extra vitamins in or even chop up fruits as a garnish! Unlike cocktails, where they're made from alcohol, these are usually made with juices, herbs, and spices, and can be a lot healthier. Also, if home care assistance knows a senior needs to have an extra boost of vitamins, they may be able to add greens or other minerals into the mix. It's a great choice for your seniors.
Mocktails Can Help a Senior Stay Hydrated
One thing you will always have to worry about is how much a senior is drinking. Seniors may drink less or forget to drink and become dehydrated. This is one of the best ways for home care assistance to encourage seniors to stay hydrated because it's delicious. It won't feel like a chore to drink fluids; it will be fun and fruity.
You Can Experiment With Mocktails
One of the coolest aspects of drinking mocktails now is that there are many options for recipes. You can choose non-alcoholic liquors if your seniors are missing the flavor, or they can try something new with no alcohol and new fruity flavors. These can be sweet, spicy, or savory. It's customizable for the senior.
It Allows Them to Not Feel Left Out
If you invite your senior mom or dad to dinner every Sunday, everyone has a cocktail, beer, or glass of wine. Your senior may feel left out. This is a reasonable reaction since so many things you love are based on this substance. Instead of keeping them out or making them miss something they can't have, mocktails make them feel included, and often they blend right in, so you can't tell! This is a great way to make everyone, even your elderly loved ones, feel included at any event.
If you or someone you know needs help with Home Care Assistance in Jenison,
 MI
, contact 
Gauthier Family Home Care.
 We provide quality and affordable home care services in our community. 
Call us at (616) 258-2300 for more information.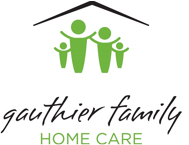 Latest posts by Gauthier Family Home Care
(see all)