Elderly Care can Help Seniors Improve Their Balance
Balance tends to decline with age. It can also be severely impacted by various medical conditions. However, there are ways to help maintain and even improve balance. It's important to keep balance as strong as possible. Poor balance can easily lead to falls in seniors, and a cascade of problems from there. Pain, hospitalizations, loss of independence, discouragement, and depression are just a few of the common consequences of falls in older adults.  
Discuss Possible Medical Causes with the Doctor 
Speak with the doctor if you are noticing changes in balance – especially if you feel any dizziness or lightheadedness. Notify the doctor of any falls, even if you are lucky enough to escape injury. There could be medications or medical conditions behind the changes in balance. Vision changes, nerve damage, ear infections, strokes, multiple sclerosis, blood pressure problems, and inner ear disorders can contribute to altered balance. Many of these conditions can be treated.  
Exercise for Balance
Balance problems often result from weakening muscles. The main way to maintain or improve your balance is to use it. There are various ways to do this. Talk to your doctor about which will work best for you. 
Anything that keeps a senior active and moving is likely to be helpful with balance to some extent. There are some specific exercises that can really help. For example: 
Spend time standing on one foot. Start by holding onto a sturdy chair, grab bar or the counter at the kitchen sink for support. Gradually use less of your hand to grip, until you are barely touching your support with one finger. Next, graduate to holding your fingers just above the support without touching at all. This can be very effective at improving balance. 

 

When standing up from a chair, try to use your hands as little as possible to enhance balance. 

 

Practice walking heel-to-toe in a straight line, like you are walking on a tightrope, to improve balance. Some seniors find it easier to follow a piece of masking tape along the floor.

 
Talk to the doctor before beginning any balance exercises. It's also a good idea to ask if physical therapy for balance improvement would be helpful in your situation. Balance classes geared towards seniors is also a popular choice for older adults looking for a social and supportive setting. One of the best exercises for balance is Tai Chi.  
Elderly Care Supports Seniors' Balance 
Whatever the class, or if working one-on-one with a personal trainer is more your speed, elderly care can support your efforts. An elderly care aide can drive you to the gym and can assist you, if needed, with: 
Getting in and out of the car

 

Managing a walker in a vehicle

 

Assisting with dressing, showering or personal care at the gym or at home

 
In addition to transportation services, elderly care aides can support an older adult's efforts to be more active in general, by getting out shopping, or to activities of interest. Elderly care aides can go for daily walks with seniors, ensuring that their walks are safe and enjoyable. Elderly care aides can also assist a senior with a home exercise program prescribed by a physical therapist.  
If you or someone you know needs help with elderly care in Rockford, MI, contact Gauthier Family Home Care. We provide quality and affordable home care services in our community. Call us at (616) 258-2300 for more information. 
Sources 
https://www.mayoclinic.org/healthy-lifestyle/fitness/multimedia/balance-exercises/sls-20076853 
https://www.nia.nih.gov/health/balance-problems-and-disorders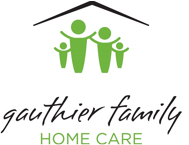 Latest posts by Gauthier Family Home Care
(see all)