Explore Elder Care Aides Roles in Keeping Your Mom Safe
When your mom needs help maintaining her independence as she ages at home, consider home care. Elder care aides help her with daily care needs. If she needs help with her housework, caregivers help out. Here are the different services that home care offers.
Medication Reminders
Your mom has a habit of taking her daily medications and forgetting if she's taken them. She's been taking double or triple her daily dose for this reason. You bought her a pill organizer, but she forgets to fill it.
Caregivers can stop by and join your mom for breakfast. While she showers, the caregiver can clean the kitchen and prepare coffee or tea. Once your mom's ready, the caregiver reminds her to take her medication and puts them into a locked drawer or cabinet to ensure your mom doesn't try to take more.
Weekly Cleaning and Laundry
Once a week, your mom likes to have her home cleaned. While she can do some things, she tires easily and you don't want her to fall down the stairs or lose her balance while trying to change her sheets. She needs help unloading her dishwasher and putting things away in upper cabinets.
She needs her carpets vacuumed, furniture dusted, and laundry washed, dried, and put away. She doesn't need this level of home care daily, but elder care services are adjusted to fit her needs. Weekly care is fine.
Daily Walks
Your mom is supposed to get 30 minutes of exercise, but she goes for walks and tires herself out. As a result, she struggles to get back to her house. Your mom has fallen more than once for this reason.
Have caregivers walk with your mom each day. The caregiver can stop her before she's out of breath or too tired to make it back home. If she needs to sit and rest for a bit, she has a caregiver to sit with her until she's ready to continue.
Safe Transportation
Your mom's not supposed to drive anymore, and you can't get enough time off to accommodate her variety of appointments. Hire elder care aides to accompany your mom on shopping trips, to medical offices, to her dentist, and on outings to local attractions like theaters and museums.
Arrange Elder Care Services
What do you need to do to schedule elder care for your mom? Start by asking her for input into the areas she feels she needs help with. Get a list of questions she has for a caregiver.
Once you have those lists of care needs and questions, talk to a home care specialist about your mom's elder care needs. Have her questions ready and find out more about prices and schedules. Call or go online to learn more.
If you or someone you know needs help with Elder Care in East Grand Rapids MI, contact Gauthier Family Home Care. We provide quality and affordable home care services in our community. Call us at (616) 258-2300 for more information.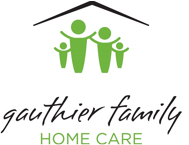 Latest posts by Gauthier Family Home Care
(see all)