Facebook is Drawing More Older Adults, so How Do You Keep Your Parents Safe?
Pew Research Center reported that 72 percent of U.S. residents use social media. Social media is popular for connecting with family and friends, reading the news, and play games alone or with friends. While Gen Z and Millennials have grown up with social media, older adults are joining in. Between 2016 and 2018, the number of social media users over the age of 64 increased from 35 to 40 percent.
Facebook is the most popular social media site for the 65 or older crowd. Almost half of adults in that age group use Facebook. Your parents are likely using Facebook to stay in touch with friends, keep up with family news, read the news, and socialize through games, Facebook groups, and Facebook
Messenger.
Privacy and security are essential. If your parents aren't watching what they say or monitoring their privacy settings, they're making a mistake. Sit down and help them use social media responsibly. Discuss these pointers with them.
Privacy Settings Must Be Used and Checked Regularly
Elder Care Hudsonville, MI: Seniors and Facebook
Go into your mom or dad's Facebook account and click on "settings." You want to access the privacy settings first. They should restrict who can see their posts and who can send friend requests. Set the friends list to "only me" and make sure the option to view posts and images you've been tagged in is set to approve. Finally, your parents should have their phone number and email hidden.
Under "Ad Settings," make sure your parents have turned off ads based on social actions. Disallow ad data from partners and based on Facebook Company Products.
Go Over Posts
If you have Facebook, friend your parents. You can easily monitor posts that way. You might want to note the password and username to have immediate access to delete posts if necessary.
Go over the things your parents should never post online. They're entitled to their opinion, but they need to use their common sense when posting photos or saying things about others.
If your parents aren't pros at online security, you need to be extra cautious. Make sure they have a virus suite to protect against malware, viruses, and other computer threats. Verify that it's set to update definitions daily and run scans each day. Update software automatically.
If they're using the internet to socialize, it may be better to hire caregivers. Elder care services set up regular caregiver visits to make sure your parents can chat with someone and have someone to take them shopping or to appointments. Call an elder care agency to make arrangements.
If you or someone you know needs help with Elder Care in Hudsonville, MI,contact Gauthier Family Home Care.We provide quality and affordable home care services in our community. Call us at (616) 258-2300 for more information.
Sources:
https://www.pewinternet.org/fact-sheet/social-media/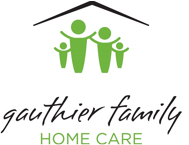 Latest posts by Gauthier Family Home Care
(see all)