Four Reasons to Hire Senior Care Aides After Your Mom's Heart Surgery
One of the most common heart surgeries is a coronary artery bypass graft. In this surgery, blood vessels in one part of the body are used to replace a blocked artery. Open-heart surgery is another common surgery and is used to replace a bad heart valve or repair damage within the heart. 
 
If your mom has had heart surgery, it can take upwards of two months for her to recover fully. During that time, your family needs to arrange senior care services to make sure she's supported throughout her recovery. Take American Heart Month to learn about the four areas are where senior care helps the most. 
 
Medication Reminders

People experience post-surgery pain at different levels. Some may find the pain is minimal while others find it distracting and constant. Your mom will be using an over-the-counter medication to manage any pain she feels. 
 
She may also have new prescriptions for heart medications like beta-blockers and blood thinners. If she does, it's important that she takes the pills on time and correctly. A senior care aide can help with medication reminders. 
 
If she needs to take her medication with a full glass of water, the caregiver can have a glass of water waiting. The caregiver can also stay with your mom to see if she experiences any of the common side effects and help her deal with things like dizziness or nausea. 
 
Companionship During Exercise 
 
One of the most important things during her recovery is that she increases activity. She won't get right up and workout for an hour right after she gets home. She will be told to go for short walks multiple times per day. 
 
She'll have an easier time walking around if she has someone with her. If anything seems off or unusual, such as dizziness, she has a caregiver by her side to call the doctor and see if it's normal or not. 
 
Transportation 
 
After the surgery, your mom will not be able to drive. She needs her doctor's clearance before she gets back behind the wheel. Arrange to have caregivers available each week to drive your mom to stores, take her for scenic drives, and help her run errands. 
 
Help With Follow-Up Appointments 
 
Your mom is going to have a lot of follow-up care. Make sure she gets to all of her appointments on time by having professional caregivers escort her to and from those appointments. Her caregivers can also help her schedule new appointments and make sure transportation is available on those days. 
 
Schedule senior care services by making a call and talking to a specialist at a home care agency. The specialist can go over a list of possible services, work with your family to make sure your mom's needs are covered, and discuss pricing. 
If you or someone you know needs help with Senior Care in Ada, MI, contact Gauthier Family Home Care. We provide quality and affordable home care services in our community. Call us at (616) 258-2300 for more information.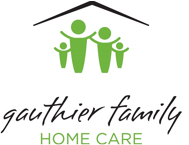 Latest posts by Gauthier Family Home Care
(see all)