Four Tips for Making Long-distance Caregiving More Productive
As a long-distance caregiver you might not be able to get to see your senior as often as you'd like, which means you might need to be creative about what you do as her caregiver. These tips can help you to figure out what aspects of care are most concerning right now. 
Consider a Medication Review
Medication reviews are incredibly important and may need to be done more often than you might think. Take a closer look, preferably with her doctor, and what medications and dosages your senior is taking and find out if those need to change. This can make a world of difference for your senior and it only takes a little bit of time to go through your senior's medications with her doctor. 
Pay Attention to What She's Doing Regularly for Meals  
What and when your senior eats is one of the most important details you can deep dive into. That's the fuel her body and brain are using to keep her as healthy and as safe as possible, so it's crucial. Talk to your senior about whether it's getting difficult to keep doing these things on her own and see if a solution like bringing in home care providers would be a good idea. 
Tackle Some Important Projects While You're There 
Even a short visit can give you a little bit of time to tackle those in-person tasks that have to get handled. Whether you're meeting with one of the specialists helping your senior or doing something else that requires you to be there personally, this is something else that can make a big difference for your elderly family member. This may also resolve some of the angst you've been feeling as a caregiver because you're getting something done. 
Put a Plan Together for Staying in Communication After the Visit 
After the visit, it's important also that you and your senior each know what to expect. Having a set communication plan ensures that you've got a way to reliably check in with your senior without either of you feeling pressured. If your aging family member is experiencing difficulties or new issues, it's also important that she communicates that to you as soon as possible so you can help to put a solution in place. 
Having extra assistance in place from home care providers can make so much of long-distance caregiving easier for both you and your senior. This can help you to spot potential issues before they become true problems. 
If you or someone you know needs help with Home Care in Hudsonville, MI, contact Gauthier Family Home Care. We provide quality and affordable home care services in our community. Call us at (616) 258-2300 for more information.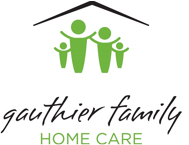 Latest posts by Gauthier Family Home Care
(see all)