Four Ways to Tell It's Time for Senior Care Service
Older adults benefit from senior care services when the goal is to age at home. Senior care aides help keep an adult independent and safe in their own home. How do you know when it's time for your parents to have help? 
 
Are Bills Being Paid?

 
One of the signs that an older adult needs help with daily activities are bills that go unpaid. If your mom or dad keeps forgetting that a bill is due, failing to open mail, or doesn't have enough money left over to cover bills, it's a sign that help is needed. 
 
A fixed income can make it hard to afford everything. If your parents are struggling to pay a bill or pay for medications, they may make difficult choices. Senior care can help them with the organization of mail. If they're not paying bills because their mail is stacked up and left untouched, caregivers can help. If someone needs to help stop excessive purchases at the grocery store, caregivers can also help. 
 
How Clean and Organized is the Home? 
 
Your parents may not be keeping the house as clean as they'd like. Lifting a vacuum may be too much if they have an upstairs and downstairs. Bending over to scrub a toilet or bathtub may be a challenge. Dusting, sanitizing, and mopping may become hard to complete when arthritis and lack of flexibility become issues. 
 
Some level of clutter is fine. If your parents are filling rooms with things they don't need or use, it can become a problem. Help getting organized and decluttered is important. Then, they'll need a caregiver's help keeping it clean. 
 
Laundry is another household task that you should check on. If your parents are wearing dirty clothes because it's hard to get into the basement to do laundry, they need help. 
 
What Do They Eat? 
 
Takeout meals and packaged foods are okay in a pinch, but they shouldn't be your parents' only meals. They need to have produce, lean proteins, and whole grains available. They should be cooking meals as often as possible or having someone cook for them. Senior care services include meal preparation and groceries. 
 
Is Their Unkempt Appearance Constant? 
 
People have days when they don't want to put in an effort and that's okay. If your dad hasn't trimmed his toenails in months and they're curling into his toes, there's a problem. If your mom's hair hasn't been brushed or even washed in a week or more, there's a problem. 
 
Your parents should be able to shave, wash and brush hair, handle oral care, take a bath or shower, and get dressed in clothes that are appropriate for the weather. If they're struggling with that, senior care can help.
If you or someone you know needs help with Senior Care in Jenison, MI, contact Gauthier Family Home Care. We provide quality and affordable home care services in our community. Call us at (616) 258-2300 for more information.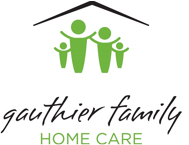 Latest posts by Gauthier Family Home Care
(see all)