Games That Spark Conversation While Exercising the Brain
Cognitive skills don't decline in every older adult, but some do have a level of decline that can be worrisome. To prevent this, a healthy diet, exercise, and brain exercises may help. Studies find that two cups of leafy greens every day may help.
Keeping up cognitive skills may benefit from regular exercise of the brain. Doing the daily crossword, word puzzles like logic problems, or Sudoku puzzles can all help. Your parents can also play these family games and keep challenging the brain while also having a chance to socialize.
Game of Trains
This card game involves putting your train cars in the correct sequential order before other players do. It takes a little bit of memory as you try to figure out what rail cars other players are seeking from the draw and discard pile. The first to get all seven train cars in order wins.
Lego Creationary 
Lego Creationary is a game that may remind you a little of Pictionary. In this case, you use Lego bricks to build the item on the card and hope others can guess what you're building.
It's a challenging game as some of the items can be tricky to build with square or rectangular pieces. You might have to create a meteor that's burning up or a hot air balloon and hope others are able to guess it in time.
Rush Hour 
If you need to have a few minutes to yourself, set up Rush Hour for your parents. Draw a card, arrange the cars following the pattern on the card, and start the game. The goal is to get the red car off the grid through the exit. It's not as easy as it seems as several other cars and trucks are blocking the path and have to be moved out of the way in this puzzle game.
Scattergories 
Scattergories is a good game for several people to play together. The more people you have, the more fun it can be. Roll the letter cube, set the timer, and come up with words in the given categories that start with the letter on the cube.
For example, say you roll a "Y" and one of the categories is "Favorite Beverage." It may take some deep thought to come up with a beverage starting with a Y. The person with the most points wins the round.
When you're not available, who spends time with your mom and dad? Are they alone all day or do you have companionship services set up? If you don't have companions stopping by, it's time to think about senior care.
With senior care services, your parents have a friend stopping by to help out. They have someone to talk to, play games with, or take them shopping. Learn more about companionship services by calling a senior care agency. 
If you or someone you know needs help with Senior Care in Cascade, MI, contact Gauthier Family Home Care. We provide quality and affordable home care services in our community. Call us at (616) 258-2300 for more information. 
Sources: 
https://www.ncbi.nlm.nih.gov/pmc/articles/PMC5772164/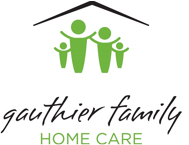 Latest posts by Gauthier Family Home Care
(see all)