Health Foods That Help to Reduce Blood Pressure
Unfortunately, there are millions of adults throughout the United States that have issues with high blood pressure. Is this is the case for your elderly loved one? If so, it would be a great idea for you, as a family caregiver, to look more into this condition. One thing that you may want to learn more about is the health foods that help to reduce blood pressure. Once you know what these are, you and 24-hour home care providers can add them to your elderly loved one's meals and snacks.
Blueberries
Does your elderly loved one have high blood pressure? If so, it may be a good idea to add blueberries to their diet regularly. Research shows that eating 1 cup of blueberries daily for 8 weeks helps to significantly lower blood pressure. The reason for this is that they reduce artery stiffness which not only helps with reducing blood pressure but with maintaining a healthy level, too. You or home care providers can make smoothies, oatmeal, snacks, or cereal for your elderly loved one that all have blueberries in them.
Flaxseed
Another health food that is great for the elderly with lowering blood pressure if flaxseed. You can add these seeds to almost anything from muffins to cereal to smoothies. Studies show that people who eat flaxseed regularly helps to lower blood pressure level by quite a few points. If your elderly loved one hasn't been eating flaxseed, it might take a bit to get them used to them. However, if you start by just adding a bit into their meals or snacks at a time, that should help with this.
Yogurt
Does your elderly loved one struggle with lowering their blood pressure? Maybe, they have tried many methods of doing so, but nothing is working well enough. If that is the case, you or their senior care providers should encourage them to eat yogurt daily. Even having a small thing of yogurt once a day can help to lower blood pressure. Studies show that Greek yogurt is the best option for this intention.
Conclusion
There are so many different ways that someone can lower their blood pressure levels. When it comes to doing this by changing one's diet, these are some of the foods that you or 24-hour home care providers should get your elderly loved one to eat more of. If you have further questions about diet and lowering blood pressure or helping with other health conditions, you can always have your elderly loved one see their doctor or a dietician.
If you or someone you know needs help with 24-Hour Home Care in Cascade, MI, contact Gauthier Family Home Care. We provide quality and affordable home care services in our community. Call us at (616) 258-2300 for more information.
Sources
https://www.trihealth.com/dailyhealthwire/health-topics/heart/flaxseed-may-lower-blood-pressure-in-people-with-hypertension
https://www.sciencedaily.com/releases/2019/02/190220112211.htm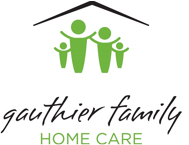 Latest posts by Gauthier Family Home Care
(see all)