Helping Seniors Navigate Past Schemes Targeting Elders
On one of her regular visits to her client's home, home care professional Sarah overheard her client Ray on the telephone with someone. She did not know the context of the conversation, but she did hear the excitement in her Ray's voice when saying he had won some money from a sweepstakes. Sarah found this odd since she knew Ray thought gambling was just giving money away. When she saw Ray reaching for his debit card, she instantly knew what was happening and had Ray hang up the phone. Sarah told Ray that he was about to be victim of a scam.
Fraud targeting seniors on the rise
Home Care Hudsonville, MI: Seniors and Scams
Financial crimes against the elderly are now considered "The Crime of the 21st Century" as they are the most attempted and profitable crimes today. As seniors age, the ability to make sound decision begins to wane, making them susceptible to ideas that sound good, but are just well-crafted scams. Con-artists also prey on the aged community based on a notion that they have higher amounts of disposable income available. Even when a scam is discovered, it is very difficult for police to prosecute perpetrators as they sometimes are not in the country, which makes it imperative to know the people with whom your aging senior is communicating. Fraud directed at seniors, however, is not typically committed by a stranger. 90% of frauds against seniors is committed by a close family member, not only costing the money, but also peace of mind.
Home care provides an extra layer of support
Family members are not always available to ensure their seniors make sound financial decisions. Home care assistance can provide an additional layer of financial oversight to help elders avoid being the victim of a fraudulent scheme. Home care providers can:
• Have a senior's phone number placed on no-call lists to avoid telemarketers and potential scams
• Direct potential hazardous emails to a spam folder
• Help seniors organize their finances making sure bills are paid
• Check phone messages to stay abreast of whose contacting your senior
• Vet those who meet your senior in-person
• Be in contact with family members to relay financial matters of the senior
• Report any potential issues to the authorities
Common schemes aimed at seniors
Con-artists use the telephone or Internet to target seniors, which makes home care professionals staying abreast of contacts to your senior imperative. Common schemes include:
• Grandparent Scam: Perpetrator calls posing as a senior's grandchild seeking money.
• Internet Scheme: Senior will receive an email that looks to be from a legitimate source either asking for personal information or includes a virus to take personal information from the computer.
• IRS: A caller acts as an IRS agent demanding an immediate payment for overdue taxes and threatens to arrest the senior if they do not comply.
• Jury duty: A caller tells the senior they failed to report to jury duty and they will need to immediately pay a fee or be arrested.
• Lottery: Your senior will receive notification they've won a foreign lottery but must pay the taxes up front to receive winnings.
• Medicare: Callers or visitors pose as Medicare representatives to obtain personal information from elders and use it to fraudulently bill Medicare.
Scams like these come in various forms. Having a home care specialist can help your senior navigate past this potential danger.
If you or someone you know needs help with Home Care Hudsonville, MI, contact Gauthier Family Home Care. We provide quality and affordable homecare services in our community. Call us at (616) 258-2300 for more information.
Sources
CBS News – https://www.cbsnews.com/news/5-common-phone-scams-targeting-seniors/
National Council on Aging – https://www.ncoa.org/economic-security/money-management/scams-security/top-10-scams-targeting-seniors/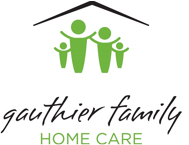 Latest posts by Gauthier Family Home Care
(see all)