How Can Family Caregivers Find Time to Exercise?
If you are vowing to fit more exercise into your weekly routines for your New Year's resolution, you aren't alone. Research shows that a healthier diet and more exercise top the list of goals for the new year. However, as a family caregiver, you may have a more difficult time finding spare moments during the week to get some exercise in. That's because the demands of taking care of an elderly loved one can often interfere with plans to exercise.
Instead of wondering how to find the time to exercise regularly, do what many other family caregivers have done and hire a home care provider for respite care. When a home care provider is looking after your elderly loved one for you, you'll have time to exercise for as long as you need.
How Exercise Benefits Family Caregivers.
Health and wellness experts recommend that adults should exercise at least three times each week for around 30 minutes each time. Not only does exercise benefit you physically but it also helps you reduce your risk for many mental health issues. Physically, regular exercise strengthens muscles and boosts cardiovascular health.  It helps your immune system get stronger and eases digestive and circulation problems. Studies show that adults who get regular exercise are less likely to struggle with weight and won't get sick all the time.
More exercise boosts your mental health as well. Depression and anxiety are very common with family caregivers that don't get regular breaks from their responsibilities. When family caregivers have no time to do much of anything, they become isolated and often lonely. This chronic stress can be alleviated by getting some respite and indulging in self-care. The most effective way for you to get the time you need to exercise and follow through with other New Year's resolutions is to hire a home care provider.
Let Home Care Providers Help You with Personal Time.
You can join millions of family caregivers across the country in hiring home care providers to enable you to get some personal time for things like exercise. You won't have to worry about your aging relative when a home care provider is with them. These professionals have years of experience in caring for seniors with physical and mental health issues, and they care for them with skill and compassion.
When you have your personal time, you can engage in the exercise you have planned. Whether you plan on going to the gym, hiking, jogging, swimming, biking, or something completely new, you'll have the time to do something positive for your body and your mind. When you exercise regularly, you'll be healthier and stronger, making you a better caregiver.
Blocking off some time for yourself to fit in some exercise is one of the most important things that you can do for yourself in the new year. If you are struggling to find the time, hire a home care provider for a convenient and safe way to get help with your elderly relative.
If you or someone you know needs help with home care in Grand Rapids, MI, contact Gauthier Family Home Care. We provide quality and affordable home care services in our community. Call us at (616) 258-2300 for more information.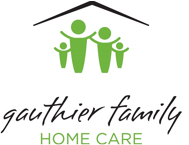 Latest posts by Gauthier Family Home Care
(see all)