How Important is it to Have Caregiver Support in Grand Rapids, MI?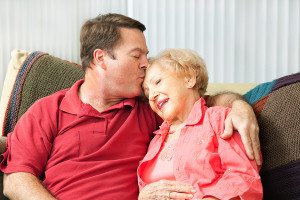 Joanne was caring for her father for about three months when she drove home one evening and just felt overwhelmed. She didn't know whether she was doing the right thing and her father was becoming angrier, it seemed, every day. She didn't have anyone to talk to about the needs that he had and she had no prior experience in being a caregiver for anyone.
That one night, as she drove home, she broke down and cried. She wanted somewhere to turn, somewhere to get some kind of support, but she didn't know where to even look. All she knew was that her father's condition and his ornery behavior, along with so many other responsibilities that she had in life, were beginning to wear her down and she didn't know what to do anymore.
By the time that she crawled into bed that night, well after midnight, she looked at the clock and knew that the alarm would be going off in short order. She decided that she would set it for thirty minutes earlier than she normally would, and this would allow her to look up any kind of information that she could find about caregiver support.
When she woke up, though she wanted to grab those extra few minutes of sleep, she went on the computer and started researching everything she could about being a family member who was providing home care to a loved one. One of the first things that she came across was an article about getting the right level of support.
She didn't realize that there were thousands of people across the country who were going through the same emotions, trials and tribulations, and having the same challenges that she was facing. In all of those posts that she read, there was one common theme: support is essential.
Since she didn't have any family members to talk to or lean on, as an only child, and she didn't have many good friends to confide in, she felt isolated and alone. One idea struck her, though, and it was one that she thought about in the beginning, but didn't think she could afford. It was to hire an in home care provider for her father.
The more that Joanne researched and learned about hiring a caregiver, the more she realized that it was more affordable than she ever thought possible. If you can't find support to help you with your caregiving responsibilities, consider hiring a professional caregiver for your loved one. It would serve both you and your loved one well.
If you or someone you know needs help with caregiver services in East Grand Rapids, MI contact the caregivers at Gauthier Family Home Care. We provide quality and affordable home care for many disabled and elderly loved ones in our community. Call us at (616) 258-2300 for more information.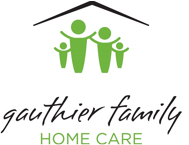 Latest posts by Gauthier Family Home Care
(see all)