How to Travel with Seniors
If your senior mom or dad is trying to move closer to you and your family, you may be helping them prepare to travel far. A lot of elderly adults choose to move closer to their kids because they can no longer live alone anymore. They may need your help or home care assistance set up to age gracefully. Here are some tips to ensure your senior loved one can safely make the journey they need. 
Evaluate Their Health
They need to get their medical conditions evaluated first. In some cases, adult children have failed to keep each other informed about their parents' health statuses. It's possible that people in various parts of the nation only hear about the most basic health issues. Disabilities like poor ambulation, incontinence, and forgetfulness are often avoided in conversations among the elderly all have an impact on their ability to travel. Yet, they may be turned into opportunities with the right approach. If they already have home care, these professionals can help a senior get to their doctors for an evaluation before they plan to travel. 
Work with Their Airline in Advance
Firstly, a senior will need an ID or even a passport. Many seniors forget about their IDs, and this can pose a problem. Have home care help ensure a senior has all of their proper papers before they go to the airline empty-handed. Next, you can call the airline and help make reservations to get a senior through the airport with the right amount of help. Someone from the airline can help them check in, go through security, and get to their gate. They may even be able to board earlier with extra help if necessary. These steps can be done way before they step foot in the airport.
Pack Light When Possible
If a senior is planning to move, they should find ways to ship their stuff to you or their new residence by you. They should find ways to send the heaviest things so they can focus on packing lightly. Even with help from the airport, they shouldn't be lugging around heavy things. They can use a small carry-on to quickly access essential medications and emergency documents. This will help them feel more comfortable when traveling and make it easier for them to stay mobile. 
Ease Any Fears a Senior Has
Seniors who are anxious about a trip should be allowed to express their worries and have them addressed. Give an honest assessment, but don't dwell on every difficulty. Relax and look on the bright side. Make sure you give yourself enough time at the airport for pit breaks, refreshments, and pre-boarding, just in case someone in your party has special requirements. If you have questions about seats, boarding, oxygen check-in, or anything else, please be sure to speak with a gate agent as soon as they arrive. Then go ahead and take a seat in front of a window. If you can distract an elderly person from the bustle of activity, you can do your part to prevent them from being overstimulated. Please address any concerns with the flight attendants once you are on board. They are typically eager to assist in any way possible to make the journey more enjoyable.
If you or someone you know needs help with

Home Care in Kentwood

,
 MI
, contact 
Gauthier Family Home Care.
 We provide quality and affordable home care services in our community. 
Call us at (616) 258-2300 for more information.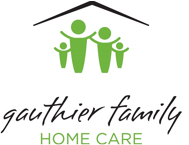 Latest posts by Gauthier Family Home Care
(see all)