Is Your Senior Ready for Check Your Batteries Day?
That sound when the smoke detector battery is running down never picks a good time to kick in. It's almost always in the middle of the night, and the smoke detector in question is almost always unreachable at that time of night. If there were a way to remember to swap out those batteries before that happens, it would be great, right? National Check Your Batteries Day meets that need for millions of people around the country.
What Kind of Holiday Is Check Your Batteries Day?
There are so many odd-sounding holidays throughout the year, but there is usually a really good reason for each one. National Check Your Batteries Day is a great example. It was calculated to occur yearly around Daily Saving Time, as hopefully another reminder for people to check the batteries in vital equipment.
This Can Be a Lifesaving Event
The main items that are important during National Check Your Batteries Day are vital equipment, like smoke detectors, carbon monoxide detectors, and radon detectors. These are lifesaving pieces of equipment that need to be reliable for your senior. And if they're going to be reliable, they need power. Every single one of these types of monitors runs on batteries.
Other Types of Batteries to Check
But don't stop there. What other batteries can you check? If your senior wears hearing aids, double check those batteries. It's also a good idea to check the batteries in flashlights throughout the house. If your senior relies on any medical equipment with a battery, like a glucose meter or a blood pressure meter, check those batteries, too. Some other batteries, like the ones in your senior's TV remote, aren't exactly crucial, but they do make her life easier when they function properly.
What Else Can You Do?
So, how else can you celebrate Check Your Batteries Day? It might be a good idea to mention it to other people in your life. You never know who might benefit from this little bit of information. Also, if you can't be there with your senior to go through her batteries with her, this is something that senior care providers can help her to do. This ensures that your elderly family member has the help that she needs to get this important task handled.
Remembering National Check Your Batteries Day is a lot easier if you already remember to check batteries around the beginning of Daylight Saving Time. It never hurts to have multiple reminders for something that important, though.
If you or someone you know needs help with Senior Care in East Grand Rapids, MI, contact Gauthier Family Home Care. We provide quality and affordable home care services in our community. Call us at (616) 258-2300 for more information.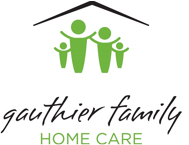 Latest posts by Gauthier Family Home Care
(see all)