Security Tips To Keep Seniors Safe At Home
One of the biggest concerns that seniors aging in place and their families have is keeping those seniors safe at home. From falls to home security there are a lot of things that seniors need to be wary of. But with the right precautions and some common sense seniors can be quite safe at home as they get older. Some of the security tips that experts recommend for seniors who want to age ion place include:
Get A Security System
Seniors who are aging at home should have a dedicated security system. A security system will help seniors be less vulnerable to criminals that might try to prey on them because they are seniors. A good outdoor security system should have motion activated lights and cameras that record anytime the light is triggered. Caregivers should be able to monitor the security system from a smartphone so that they can check it regularly. With a video doorbell caregivers can answer the door remotely so that their senior parent doesn't even have to get up to answer the door. 
Have 24-Hour Home Care
When family members can't be with the senior all the time it's best to have 24-hour home care if that's possible. When there is  24-hour home care the family members don't have to worry about what would happen if their senior parent falls, becomes sick, or has some other kind of emergency. Having someone else in the house around the clock will also discourage criminals who might be tempted to try and rob the house at night. If a caregiver is present the entire time it will make your senior loved one safer at home. 
Install More Lights Inside And Outside
Lighting is essential. Good lighting indoors can prevent falls and help your senior loved one avoid injuries and accidents. Lighting outside makes the home safer and makes it safer if your senior loved one or a care provider is leaving the house or arriving at the house in the evening or early in the morning, especially in the winter. You should install floor level motion activated lights in the hallways and on stairs so that there is plenty of light for your senior loved one to see as they are walking and they don't have to worry about finding a light switch on the wall. Motion activated lights are best for outdoors too for safety. 
Keep Emergency Numbers All Over The House
These days most people keep all their emergency numbers stored in their cell phones, but many seniors don't carry cell phones everywhere. They still rely on printed sheets that have emergency numbers on them. So you should get several copies of a list of emergency numbers printed and place them all over the house so that your senior loved one can always find one nearby. A smart way to keep these sheets from getting dirty or throw out is to frame them in a picture. You can even hang them on the wall near the phone or in a spot where they can be easily seen.
If you or someone you know needs help with 24-Hour Home Care Ada, MI, contact Gauthier Family Home Care. We provide quality and affordable home care services in our community. Call us at (616) 258-2300 for more information.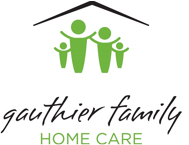 Latest posts by Gauthier Family Home Care
(see all)