Tips for Keeping Your Parents Entertained As Colder Weather Arrives
As colder weather arrives, more people get stuck inside. If you don't have a lot to do, it becomes boring. Instead of having your parents rely on the TV all winter, here are some of the best ways to keep them entertained.
Board Games and Puzzles
Puzzles and board games stimulate the brain, plus they allow your parents to socialize while joining others. Set out a jigsaw puzzle for your parents to put together with your kids' help. You could play a family game like Apples to Apples for an hour or two of laughter and conversation.
If you have teens, they may be more interested in playing a video game with your parents. They could compete in a racing game together or a trivia game like Jeopardy. If you have an old Wii, golf helps your parents enjoy a video game while getting a little exercise. For a better workout, dance games are excellent.
New Exercise Programs
Get your parents up and active with a dance lesson or new exercise program. They could learn beginner ballroom dancing or take a Bollywood lesson for newbies. They may enjoy taking a Tai Chi class in the comfort of their home.
Start Baking
Baking is an excellent way to release stress and fill the freezer with food. Bread baking is especially helpful as kneading gives arthritic fingers and wrists a workout.
Virtual Tours
Head to YouTube, and you'll find hundreds of virtual tours. There are city tours, museum tours, garden tours, and many others. Your parents may not be able to travel right now, but they could explore a city like Tokyo through someone else's eyes.
They can also go online and tour a museum on the museum's website. Many museums are doing this. For example, The Smithsonian Institute created virtual tours of many of its museums. It doesn't cost anything, and your parents can use their mouse or touchpad to navigate their way through rooms and displays.
Remember that there are options to being the only one helping your parents. Your mom and dad could have caregivers helping them throughout the week. This way, your visits don't have to be all about rushing to get chores done. You'll have time to spend with them doing fun activities and going on outings.
Senior home care aides can help with everything from laundry to appointment scheduling. Call a senior home care specialist to talk about your parents' care needs.
If you or someone you know needs help with Senior Home Care in Lowell, MI, contact Gauthier Family Home Care. We provide quality and affordable home care services in our community. Call us at (616) 258-2300 for more information.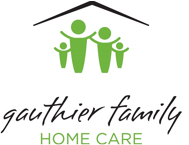 Latest posts by Gauthier Family Home Care
(see all)