Tips to Overcome Common Food Challenges in Elderly Years
Eating healthy, especially once a person gets older, is so important. It can improve quality of life and health. It can also prevent many diseases and disorders, too. The problem is there are many common food challenges that senior citizens face in their elderly years. It is crucial that they have ways to overcome these challenges, so they can get the food they need in their diet. 
Loss of Appetite
One of the most common food challenges in the elderly years is loss of appetite. This generally happens due to age-related loss of vision, smell, and/or taste. The elderly generally have digestive system changes that make certain foods less appealing, as well. If your elderly loved one has lost their appetite, there are some ways to fix it. One of the best ways is to add flavoring to the recipes to make them more enticing. You can use condiments, marinades, and spices to accomplish this goal. 
Health Problems
Another one of the common food challenges in the elderly years is health problems. There are a lot of senior citizens who experience some health problem or another including, but not limited to, the following:
For many people who experience these health issues, they usually have problems using utensils, preparing meals, chewing, and swallowing. If this is the case for your elderly loved one, it might be a good idea to hire senior home care providers to help them out. The home care providers can prepare (puree or mince) foods. They can also feed your elderly loved one if needed, as well. 
Transportation
Another common food challenge in the elderly is not having transportation at all or often enough to get groceries. When this happens, the senior citizen will usually just eat whatever they have in the house, even if it is old, since they can't taste it very well anyways. The best fix to this challenge is to hire companion care providers who can drive your elderly loved one to and from the grocery store or even do the grocery shopping for them. There are even some stores that do delivery to the home. This might be something you can set up for your elderly loved one, as well. 
Social Isolation
Most senior citizens who are socially isolated either forget to eat or they don't care enough to eat. This can lead to malnutrition or eating so much it leads to being overweight. If either of these are happening with your elderly loved one, it would be a good idea to do things that will bring back their appetite or remind them to eat. Senior home care providers can give reminders to eat. They can also sit down and eat with your elderly loved one, so they don't feel so alone.
Conclusion
These are some of the best tips to overcome common food challenges in the elderly years. Now that you are aware of these issues, you can work with senior home care providers and your elderly loved one to help get rid of these food challenges. 
If you or someone you know needs help with Home Care in Cascade
 MI
, contact 
Gauthier Family Home Care.
 We provide quality and affordable home care services in our community. 
Call us at (616) 258-2300 for more information.
Sources
https://www.cdc.gov/foodsafety/challenges/index.html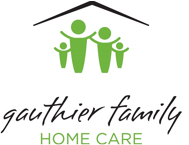 Latest posts by Gauthier Family Home Care
(see all)