What Are the Benefits of Using Reminiscence Therapy with Your Senior?
Reminiscence therapy is a specific type of activity that allows someone experiencing cognitive changes to share pleasant memories that are more likely to be ones that she does remember, like a favorite movie she watched years ago. These activities boost positive emotions and can do so much for your elderly family member.
Your Senior May Experience Better Moods
If your elderly family member has dementia or is experiencing other cognitive changes that impact her memory, it's possible that's affecting her moods. Depression is very common for people with dementia, as is emotional dysregulation. Using reminiscence therapy can help her to manage her moods more effectively because she may not feel as lost overall.
Her Confidence Might Improve, Too
Your elderly family member may find also that even if other areas of her life aren't improving, her overall confidence and self-worth are a little bit better. That's because reminiscence therapy allows her to talk about something that she can remember and that she does know about. She's able to express her feelings about something that she's loved for a long time. Everyday life might be really difficult, but this isn't.
Your Senior Feels Connected to the World Around Her
It can be so hard for your elderly family member to feel like she's a part of the world around her if her memory has been affected. It might even feel as if she has no connection to the people helping her, no matter how friendly and helpful in-home care providers and family caregivers are. But with reminiscence therapy, your senior is reminded that there are aspects of life that she knows about and that she has a connection to.
You Experience Less Stress
As your senior's family caregiver, there's a lot that's on your shoulders. If you've got the help of elder care providers, that can make things easier. But being unable to relieve the emotional strain your senior is under puts more strain and stress on you. Forging a connection somehow through reminiscence therapy can help you to remember that your senior is still in there and that you can connect with her, however briefly.
Some of the easiest ways to implement reminiscence activities with your senior can be listening to her favorite music together, looking at old photos together, and so much more. In-home care providers can help, too, especially if you have to be elsewhere. Things like making her favorite baked goods can do so much for your senior.
If you or someone you know needs help with Homecare in Comstock Park, MI, contact Gauthier Family Home Care. We provide quality and affordable home care services in our community. Call us at (616) 258-2300 for more information.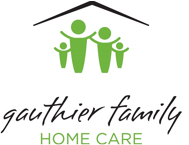 Latest posts by Gauthier Family Home Care
(see all)