What Can You Do to Help Your Senior Get Back to Working Out?
Exercising regularly is a process and rarely is that process a perfect one. Your elderly family member might find that she starts and stops an exercise routine more than a few times and that's okay. What's really important is that she continues to try.
Get Back to the Goals
Home Care Hudsonville, MI: Getting Seniors Back to Working Out
Your elderly family member had at least one really good reason for starting to exercise when she originally got moving. It might be time to revisit those goals and see how they might have changed. If she's able to focus on why she wants to be moving more often it can be that much easier for your senior to get past anything that might be keeping her from being as active as could be.
Avoid Critiquing Her Too Hard
Your senior might be using some pretty negative self-talk right now. If both of you are critiquing her and her choices too hard, that can make it difficult for her to focus on just moving more. There's no shame in having to start over again and that's all this is. It's not any indication that she's a bad person or anything like that.
Step Forward from Here
Depending on how long your senior has been avoiding exercise, she might have slid backward a little bit in terms of gains she made with muscle tone and stamina. That can mean that your elderly family member is starting a lot closer to "beginner" status than she is comfortable with at first. The key here is to just start where your senior is, and she can improve her performance from there over time.
Shake Things Up
It's also possible that your senior needs something new to grab her attention and to encourage her to keep moving. If she's exercised on her own before, she might find joining a gym and taking group classes is a boost for her. Trying something new might mean that she needs new tools to help, though. For instance, if she wants to join a gym but doesn't drive anymore, she might find it helpful to have home care providers doing the driving for her.
If it's been longer than a couple of weeks since your senior exercised, she can lose a lot more muscle tone and stamina than she thinks. It's a good idea to talk to her doctor again about whether it's okay for her to jump back into her routine.
Excerpt: Taking even a short break from exercising can derail your senior's whole plan.
If you or someone you know needs help with Home Care in Hudsonville, MI, contact Gauthier Family Home Care. We provide quality and affordable homecare services in our community. Call us at (616) 258-2300 for more information.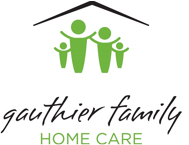 Latest posts by Gauthier Family Home Care
(see all)