What Skills Should You Be Looking for When Hiring Home Care for Your Parents?
It's time to arrange home care for your mom and dad. There are aspects of living alone that you're noticing they cannot do without help. Your mom is having a hard time with meals, so your dad orders takeout meals each night. Your dad forgets to take his blood pressure medications, and your mom doesn't like to remind him. 
 
Attention to Cleanliness

 
Not only should the caregiver be clean and presentable, but you also want a caregiver who will keep the house clean. It doesn't have to be hospital-level sterilization in all of the rooms, but sinks, counters, toilets, and fixtures should be germ-free. 
 
Compassionate 
 
You want a caregiver who has compassion. The person with your parents each day should be kind and caring and be understanding when your parents are having a bad day. 
 
Good With People 
 
A big part of caregiving is working with others of all ages. You need a caregiver who is as comfortable with your parents as the caregiver is with visiting grandchildren. 
 
Observational Skills 
 
The caregiver needs to be able to observe your parents and the things going on in the home to know if there are issues. If your mom or dad has a UTI, older adults sometimes have different symptoms to the norm. Agitation, confusion, and back pain are signs. A caregiver with good observational skills will pick up on this. 
 
Organization 
 
A caregiver needs to be great at organizing everything. Caregivers need to be able to organize the home and know where things are. If there's an emergency, the caregiver needs to know where to go to get supplies, a phone, etc. 
 
Solid Communication Skills 
 
Make sure the caregiver has solid communication skills. You need to be able to understand and interact with the caregiver to get the best understanding of how things are going. You also want your parents to be able to communicate their needs with their caregivers. 
 
Time Management 
 
Finally, you need your parents to have a caregiver who is great at time management. Your parents may need a lot done. If the caregiver can't stick to the schedule and runs out of time regularly, it's going to leave things for you to do during your visit. 
 
Hiring home care services for your parents may seem tougher than it is. When you make the call, you'll be talking to an expert who's seen many different situations and has the insight to help the most. Call a home care agency and start finding out what a caregiver can do to help your parents live independently without risking their emotional or physical health. 
If you or someone you know needs help with Home Care in Kentwood, MI, contact Gauthier Family Home Care. We provide quality and affordable home care services in our community. Call us at (616) 258-2300 for more information.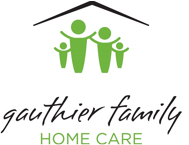 Latest posts by Gauthier Family Home Care
(see all)