24-Hour Home Care and Alzheimer's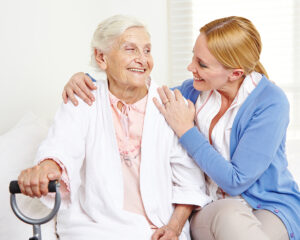 You're taking care of your mom, but her Alzheimer's is progressing faster than you expected. It's becoming harder and harder to help her with everything and still have time for yourself. Keeping her home organized makes it easier to stay on top of everything, but how do you do that when you're feeling overwhelmed?
Create Logical Placements for Items
Have a logical place to put items. If they're in a logical place, you won't have to struggle to remember where they are. Remotes should go into a basket in the entertainment center. It's where you'd expect to find them.
Your mom's glasses can go in an organizer next to her bed. This makes sense as she'll want to put them on first thing and take them off before she goes to sleep. Pet supplies like brushes and leashes should go in their own basket near the door or where you keep pet food.
Your mom's purse can get hung on a hook in the closet where her shoes and coats are stored. Her favorite coffee mug gets hung on a hook near the coffee maker.
If you make it a habit of putting things in the same location, it's more likely that your mom will do the same. As dementia worsens, if she's already built a routine, it might keep her from misplacing items that you need.
Maintain an Inventory of Things That Are Running Low
Make things easier for yourself by keeping a constant inventory of the items your mom needs. This includes items like toiletries, kitchen staples, laundry detergents and cleaners, and prescription medications.
As something is reaching the point where only a couple of weeks of use is left, order refills or replacements. If you're on top of things, you won't find your mom running out and requiring an urgent trip to a store that may not be easy to manage because you didn't plan ahead.
Consider Installing Tracking Devices on Certain Items
No matter how much time you spend on organization, your mom is going to hide things. It's common for items to vanish and seem impossible to find again. Sometimes, adding a tracking device to certain items is going to save a lot of time.
Put a tracking device in things like your mom's purse, her favorite shoes, her wallet, and her house keys. You may need to take away her house keys eventually, but until that point comes, have them on a key ring with a tracker to make them easier to find if she does hide them.
There is going to be a point where your mom will need around-the-clock care. She'll start having trouble sleeping through the night, and her urge to wander may become obsessive. With 24-hour home care aides, your mom will have someone awake and ready to redirect her at every hour.
Arrange 24-hour home care by making a call to a home care specialist. You'll talk about your mom's care needs and progression, who currently helps out, and how caregivers can help out.
If you or someone you know needs help with 24-hour home care in Rockford, MI, contact Gauthier Family Home Care. We provide quality and affordable home care services in our community. Call us at (616) 258-2300 for more information.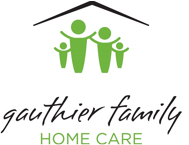 Latest posts by Gauthier Family Home Care
(see all)