Caregivers in Grand Rapids, MI: Encouraging Senior Activity with Mobility Scooters
Caregivers know that just because a senior is aging doesn't mean that he doesn't want to enjoy an active and involved lifestyle. Even aging seniors that cope with mobility issues still want to be able to enjoy the activities that they love with their friends and family. Often this means getting out of the house and running errands, going to museums, going on vacation or just enjoying day trips to tourist attractions or other sites. If your aging loved one is coping with difficulty moving around, however, you may feel it is not safe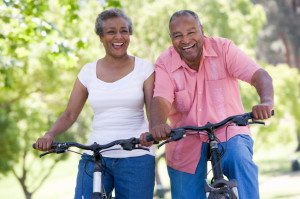 for him to get out of the house this often up to speak these activities. You're afraid that he will fall, get too tired, or need help you are not able to provide. Mobility scooters can help you to encourage an active and involved lifestyle in your aging loved one while also providing home care that protects his health and well-being.
A mobility scooter allows caregivers to bring their aging loved ones on a wide variety of activities while feeling confident that they will not fall and will be able to move around securely and independently. These mobility scooters often feature a cup holder, compartments to hold other belongings and a comfortable seat that promotes extended usage of the scooter. Wide wheels and a special configuration encourage the mobility scooter to be taken on outings either outside or in for maximum flexibility.
Call a mobility scooter company and have representative come out to your aging loved one's home to discuss the benefits of having such a piece of equipment. Usually the representative will bring an example of a mobility scooter and allow your aging loved one to try it out that they can get a feel for the scooter and how it is used. Being able to move around their own homes with the scooter, and even bring it outside to move around will give your aging loved one more confidence in using the scooter, and help you feel better about your role in providing home care that is supportive of his desires to get out and enjoy an active and involved daily life.
If you or someone you know needs help with caregivers in Grand Rapids, MI contact the caregivers at Gauthier Family Home Care. We provide quality and affordable home care for many disabled and elderly loved ones in our community. Call us at (616) 658-2300 for more information.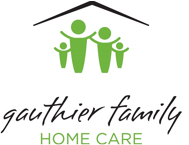 Latest posts by Gauthier Family Home Care
(see all)