Home Care in Grand Rapids, MI: What is a Geriatric Care Manager?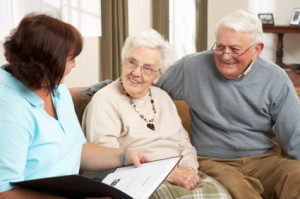 What exactly is a Geriatric Care Manager? A Geriatric Care Manager is a human and health service specialist who also can act as an advocate and guide for families who are caring for older relatives or disabled adults. He or she has the education and experience in several fields of care management such as nursing, social work, or gerontology; for instance, with their focus being on aging and elder care issues. So how can a Geriatric Care Manager help you with the home care of your loved one?
There are many things a Geriatric Care Manager can help you with. Not only does he or she specialize in elder care and issues regarding their care but also he or she has extensive knowledge concerning the costs, availability and quantity of resources in your community.
Some things which a Geriatric Care Manager can help you with:
The specialist can conduct comprehensive assessments on your loved one's health; both physical and mental. Also testing can be done on your loved ones' abilities and limitations. The home environment can be checked out too for any improvements needed and financial resources for help can be explored.
A Geriatric Care Manager can both arrange and coordinate any needed care for your loved one.
The specialist can offer both long term and short term assistance if needed.
The care manager can monitor your loved one, with your permission and alert you if any problems or medical issues come up.
He or she is there to help intervene if a crisis should arise.
A care manager can help if your loved one needs to be moved to a new environment.
He or she can also provide education on how to care for your love one if needed, advocacy, counseling if needed and offer support on bad days when you might need a good person to listen to you.
A Geriatric Care Manager can help in many ways, but when and how do you know if you really need one? Here is the "when" you may need to contact one:
When your family has recently become involved in caring for a loved one who is ill with a chronic illness, and you don't know what services there are to get help from.
If the person you are caregiving for can no longer live safely at home.
You and your family have caregiver stress and need to know the options about Caregiver Respite and how to acquire it.
Your family can't make a decision regarding the care decisions for your loved one.
You and your family have limited time and little if any expertise in dealing with your loved one's chronic care condition.
As far as the "how," a senior care service agency may have private Geriatric Care Manager in their employment, so contact a senior care service in your area today if you need help with the care of your loved one.
If you or someone you know needs help with home care services in Grand Rapids, MI contact the caregivers at Gauthier Family Home Care. We provide quality and affordable home care for many disabled and elderly loved ones in our community. Call us at (616) 258-2300 for more information.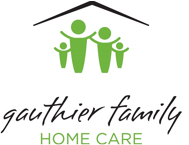 Latest posts by Gauthier Family Home Care
(see all)