Is Your Dad Hiding His Need For Help?
Did you know that 40% of U.S. adults have at least two chronic health conditions? Odds are high that your dad has something going on with his health, but would you know it? If he lives alone, how much is he hiding from you? It's a good time to look closely for the signs that home care is needed.
He Forgets to Take His Medications
Your dad forgets to take his medications when you're not there. They're important to his health, but he keeps forgetting a dose of his blood pressure medication or heart medicine. You worry about his health worsening as he forgets his pills each week. 
How do you catch this? Count his pills when you can. You know he has 24 pills left, and a week later only four pills are missing. He's missed three days.
If you hire a caregiver, your dad has someone to offer reminders. He'll have a helper to remind him when it's time to order refills or schedule an appointment with his doctor for a check-up.
His Home's a Mess 
Your dad is having a harder time with housework. He can't vacuum the stairs anymore, so pet hair builds up. The laundry room is in the basement, but your dad struggles to navigate those stairs.
Look for clutter that you feel is easily put away. Check his laundry hamper and see if he's wearing the same outfit over and over. You also want to check that sinks, toilets, counters, and stovetops have been cleaned. If dirty dishes are piling up or stains are covering his counters, there could be an issue.
Instead of letting your dad continue to have a hard time keeping his home clean and organized, hire caregivers to help him. His caregiver can do the laundry, change the sheets, and put things away. If he needs help with groceries, that's also an option.
He's Not Eating Properly
You've noticed your dad orders a lot of pizza and Chinese. Because it's high sodium and he has high blood pressure, it can't continue. When you ask him about it, he admits he can't cook or simply doesn't like to.
Look in his refrigerator, freezer, and cupboards. What foods are in there? Ideally, he should have fresh or frozen fruits and produce, whole grains, dairy, and legumes.
Hire a caregiver to help your dad plan meals and snacks. When he needs food items, his caregiver can do the shopping or bring him to a store. The caregiver can carry groceries in, too.
His Car Has Unexplained Damage
When you look at your dad's car, there are a lot of dents or scratches. If he parks in a garage, check the frame and garage door for chips and scratches. If it's believed that he's misjudging distance, it's time to address his safety behind the wheel. It's time to have others driving him around.
Arrange home care by speaking to an advisor. Whether you call to learn more or reach out online, make sure you ask all of your questions and get clear answers that guide you into arranging the home care services he needs the most.
If you or someone you know needs help with

Home Care in East Grand Rapids,

 MI, contact Gauthier Family Home Care. We provide quality and affordable home care services in our community. Call us at (616) 258-2300 for more information.
Sources:
https://www.cdc.gov/chronicdisease/resources/infographic/chronic-diseases.htm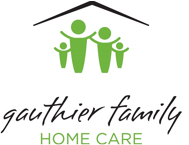 Latest posts by Gauthier Family Home Care
(see all)