Mobility Issues for Seniors Point Out the Need for Professional Home Care
Home Care in Grand Rapids MI
A new study reported recently in Medical News Today, published in the medical journal called "Annals of Emergency Medicine," concluded that home care is critical in the recovery process, either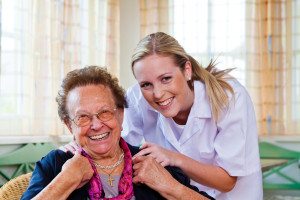 after surgery or an emergency visit in the hospital.
In-home care is essential for seniors because they frequently overestimate their own ability to get around. The chief author of the study, Dr. Timothy Platts-Mills said that seniors, discharged from hospitals and emergency rooms, might not be able to function safely at home without professional assistance. Even though the seniors may feel that they are able to be alone, the reality is that most need assistance. This is due to the increased risks for slips and falls, which cause a return visit to the hospital.
Based on the results from the research, Dr. Platts-Mills recommends that physicians take extra care when discharging an elderly person from the emergency room. An accurate assessment of the patient's ability to be mobile on his or her own is important. For example, when patients say they are able to walk with the help of a device, such as a cane or a walker, but it is not an accurate evaluation, the chances are the patient ends up either bound in bed at home or has a fall when trying to move around on their own.
Elder care professionals that assist with personal grooming, bathing, cooking meals, running errands, and keeping fall hazards out of the way, can prevent many of these accidents. This in-home care may not need to be full-time or permanent, but certainly is vital until the person is truly able to be on his or her own.
Independence Issues
There is a good reason why seniors overestimate their ability to get around on their own. The fear of losing independence has a prominent place in the minds of our seniors. Marketingcharts reports on research done about "aging in place" in the United States, which studied the feelings of the elderly and their adult children.
Both the adult children and the elderly have fears about the seniors losing independence and then needing to go to a nursing home. Seniors fear having to go to a nursing home, more than they fear death. Their adult children fear this because they feel obligated to take the responsibility to make the decision for their parents, even if it goes against the parent's wishes.
The study found the fear of losing independence was the most prominent as follows:
26% of the research participants rated fear of losing independence as their greatest fear.
13% said the greatest fear was moving into a nursing home
Only 3% said the greatest fear was death
In the study, 83% of the seniors wanted to stay in their own homes, while they grow old, and 53% were afraid they would not have the ability to do this.
Summary
Because of the fear of losing independence, seniors discharged from hospital and emergency rooms will naturally overestimate their own abilities when asked by doctors. The research indicates that discharging physicians should recommend professional in-home care for the elderly in most cases, regardless of the self-evaluation of the seniors about their own mobility.
If you or someone you know needs help with home care services in Grand Rapids, MI, contact Gauthier Family Home Care. We provide quality and affordable home care services in our community. Call us at (616) 258-2300 for more information.
Source
Many seniors overestimate their mobility
http://www.medicalnewstoday.com/releases/297874.php
Seniors Fear Loss of Independence, Nursing Homes More Than Death
Seniors Fear Loss of Independence, Nursing Homes More Than Death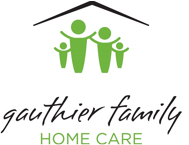 Latest posts by Gauthier Family Home Care
(see all)