Most Beneficial Anti-Inflammatory Foods Your Elderly Loved One Should Add to Their Diet
Inflammation is necessary for the human body. It is a part of the immune system that works when fighting off infections and getting rid of damaged cells in the body. While it is a necessary part of human functions, it can be an issue for people, as well. A lot of the time inflammation can cause pain, stiffness, redness, rashes, and other discomforts. If your elderly loved one needs to reduce the inflammation in their body, there are actually some very beneficial anti-inflammatory foods that they should add to their diet. If they need someone to help get these foods, you or a senior care provider can get them while at the grocery store.
Carrots
One of the foods that help to fight inflammation is carrots. This food has a lot of vitamin A in it. Vitamin A is essential in preventing diseases, fighting inflammation, and curbing blindness. Even if your elderly loved one only at ¼ cup chopped carrots every day, this can greatly help reduce inflammation in their body.
Ginger
Your elderly loved one should add ginger to their diet, too. Research shows that ginger has components that help to fight inflammation. Ginger also helps to alleviate stomach aches and nausea. Both of these symptoms can be caused by inflammation so it is a win-win when your elderly loved one eats or drinks more ginger. Even if they add a bit of ginger to their morning tea every day, this can be just what they need to reduce their inflammation.
Flaxseed
Flaxseed has so many health benefits that it is difficult to mention them all. One of the main benefits is that it helps to fight inflammation. Many people who eat 1 tablespoon of flaxseed every day for 4 to 6 weeks' notice a significant reduction in inflammation throughout their body.
Basil
Basil is not often heard of for reducing inflammation. However, it is an easy thing to add to meals and it can help to fight inflammation. Basil fights inflammation by blocking COX activity in the body. COX is involved in a pathway that creates compounds that the body receives as pain. So, when these are blocked, the inflammation in the body is reduced.
Conclusion
These are some of the most beneficial anti-inflammatory foods for your elderly loved one. If you or a senior care provider are doing the shopping for your elderly loved one, be sure to put these foods on their list.
If you or someone you know needs help with Senior Care in Hudsonville, MI, contact Gauthier Family Home Care. We provide quality and affordable home care services in our community. Call us at (616) 258-2300 for more information.
Sources
https://www.health.harvard.edu/staying-healthy/foods-that-fight-inflammation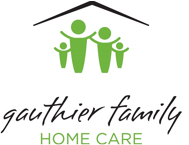 Latest posts by Gauthier Family Home Care
(see all)