Preparing Softer Food for Seniors with Difficulty Chewing
Chewing difficulty is common among the elderly due to a number of reasons, including painful or missing teeth, or general weakness. Chewing trouble can contribute to poor nutritional status because it can be challenging to create appealing meals that are easy to manage. Tips for preparing softer foods for seniors include:
Involve the Doctor
If you find you need to alter your loved one's diet, talk with the doctor about whether a nutritional consultation with a registered dietitian would be a good idea. It's important to ensure that your loved one's nutritional needs are met because nutritional status affects many aspects of a senior's health, such as their immune system, ability to heal and the amount of energy they have. Malnutrition can also contribute to falls, hospitalization and other problems.
How Much Sodium is Right?
Consult the doctor for guidelines on sodium intake. Too much sodium can be dangerous for seniors with certain health conditions, however many seniors find low-sodium food to be rather bland. Limiting sodium unnecessarily can discourage eating, which can be a problem when the senior is having trouble keeping their weight up. Naturally low-sodium yet flavorful seasonings include garlic, onions, ginger. Many canned and prepared foods and sauces are very high in sodium.
Plan Ahead and Emphasize a Variety of Foods
Planning menus ahead of time can ensure the best nutrition and meal appeal. Avoid repetition where possible and serve a variety of foods to take the monotony out of eating, and support a balanced and healthy diet. Emphasize nutrient-rich choices such as:
High-fiber foods such as oatmeal, vegetables, fruits and beans.
Protein from sources such as lean meat, poultry, fish and beans. Meat and poultry can be tougher to chew than fish or beans, but grinding it into meatloaf's and other easier-to-chew options can make it more accessible.
Mix different pureed fruits with applesauce for variety and nutritional boost. Pears, blueberries, frozen cherries or mango's are easy choices that can pair well.
Seasonal foods are often tastier, more nutritionally dense, and also usually cost less.
Softer Foods
When preparing softer meals, look for foods that are soft in texture and easy to chew. Avoid foods that are coarse, dry, hard or stringy, such as crusty bread, roasted nuts or raw celery.
Cook vegetables until soft, avoiding those that are tough or rubbery even when cooked, such as kale, or corn.
Prepare meat so it's easy to chew by removing skins and bones. Avoid rubbery meats, like octopus or sausage with casings. Mincing, shredding or grinding meat can help. Meatloaf, meatballs, shredded chicken and flaked fish can be easier-to-chew choices. Also include other sources of protein, such as tofu, eggs, and beans.
Fruits that are soft when raw include bananas, papaya, pears, strawberries, melons and peaches. Apples, pineapples or other hard or fibrous fruits should be cooked until soft before serving. Avoid dried fruits, which are hard to chew.
Home Care can Help
Many seniors find that it is difficult to complete their shopping or cook meals that are healthy for themselves or their loved ones. Bringing in a home care aide for shopping support or meal preparation can make a big difference in their nutritional status, weight maintenance, overall health and quality of life. Home care aides can make meals ahead of time, or on a meal by meal basis.
If you or someone you know needs help with Home Care in Ada, MI, contact Gauthier Family Home Care. We provide quality and affordable home care services in our community. Call us at (616) 258-2300 for more information.
Sources
https://www.elderly.gov.hk/english/carers_corner/diet/menu_planning_elders.html
https://www.mayoclinic.org/healthy-lifestyle/caregivers/in-depth/senior-health/art-20044699#:~:text=Problems%20caused%20by%20malnutrition,lead%20to%20falls%20and%20fractures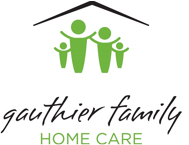 Latest posts by Gauthier Family Home Care
(see all)