Save the Date – Diversity Academy Training
Home Care in Grand Rapids MI

Save the Date for next Diversity Academy Training
February 14th, 2017
Program Title:
Racism Dehumanizes us all – Dismantling Racism Heals us all
Presented by:
The Institutes for Healing Racism
As Co-Chair of the Diversity Academy (with Margaret Howard, from Hospice of Michigan), I want to spread the word of this important training program in February.  Whether you are a business owner or manager, an employee, a private or professional caregiver, or someone who has a passion for fairness, equality and diversity, this will be a very powerful presentation.
We have three gifted panelists that will speak to these important issues, followed by an open question and answer period.  All the pertinent details, including speakers, time and place, with RSVP instructions are included in flyer attached.
Best of all folks, there is no charge for this program.  Companies pay thousands of dollars every year to bring diversity training to their workforce.  We have created a forum for west Michigan, via sponsorships, to bring this valuable resource to market for free.  Please join us!
You may view the attached flyer for more information.
See you February 14th!
Dan
If you or someone you know needs help with home care in Grand Rapids, MI, contact Gauthier Family Home Care. We provide quality and affordable home care services in our community. Call us at (616) 258-2300 for more information.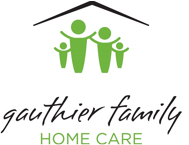 Latest posts by Gauthier Family Home Care
(see all)