What Are the Biggest Problem Areas for Your Senior at Home?
Keeping your senior safe at home is one of your highest priorities as her caregiver. Pay attention to these five trouble spots.
Doorways
Doorways might seem safe enough because there are door frames for your senior to brace herself on if she needs extra support. But the bigger problem can be the threshold at the bottom of each doorway. You might not notice any issues, but even the smallest difference in height can be enough to trip your elderly family member. Uneven flooring can be repaired to correct those issues.
Stairs
Stairs are a pretty obvious hazard, but some are more dangerous than others. If the stairway is too steep, it might be worth it to invest in a lift that carries your senior up and down the stairs. Otherwise, make sure to check each tread and correct any problems that you find. Also, make sure that there's a sturdy hand rail that runs the entire length of the stairway.
Tubs and Showers
Bathrooms in general can be dangerous spots because that's where your senior is most vulnerable. But there's also water involved and tubs and showers are a huge potential problem. Low-threshold shower stalls can help quite a bit, but if renovating the bathroom isn't in the budget, you definitely want to install hand rails. Also consider using a shower chair because that allows your senior to rest while bathing.
Carpets, Rugs, and Floors
Flooring, particularly carpets and rugs laid over flooring, can be a significant tripping hazard. Make sure that throw rugs and area rugs have a rubberized backing to keep them from slipping. With hard flooring, such as vinyl or hardwood, make sure that you don't use anything on the floor that causes it to be slippery. If carpet has holes or is loose enough to slide around, it might be better to remove the carpet altogether.
Poor Lighting
If your aging family member can't see what's going on around her, she can't avoid obstacles or do what she needs to do. Check the current lighting situation and swap out low wattage bulbs for brighter versions. If you need to, add more lamps around the house. Table and floor lamps can make a big difference in the overall lighting situation.
Elderly care providers can help you and your senior to spot problems before they become a big issue for her, too. They can not only let you in on the potential problem, but they can also help you and your senior to find solutions that work for her lifestyle and her needs.
Excerpt: Safety at home is a huge issue for your senior and if you're paying attention to these five trouble spots, you can minimize her risk.
If you or someone you know needs help with Elderly Care Kentwood, MI, contact Gauthier Family Home Care. We provide quality and affordable home care services in our community. Call us at (616) 258-2300 for more information.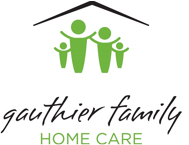 Latest posts by Gauthier Family Home Care
(see all)