11 Things That Can Happen With Senior Home Care
When you hire senior home care services for your dad, what should he expect? Here are 11 things that can happen when he has home care services.
Caregivers Handle the Driving
Instead of being home alone all week with no way to go out, your dad's caregiver can drive him to stores, area parks, attractions, and community buildings. He has someone to take him shopping and ensure he socializes with area friends and community members.
Your Dad Gains Confidence
Your dad is nervous being home alone all day, every day. When he has a caregiver with him, he gains some confidence and won't avoid tasks like showering and going for walks.
Self-Care Is Something You Have Time For
You spend a lot of extra time helping your dad each week. You also work full-time. Because of this, you have very little time to take care of yourself. Self-care is essential and something you cannot skip.
Your Dad Doesn't Fall As Often
Your dad's caregiver can be there at times he's more likely to fall. If he experiences dizziness after taking his heart medications, his caregiver can be with him for several hours after taking his daily pills.
Caregivers Help With Meals
Your dad's caregiver can cook meals for him. He'll eat better and possibly more often. They'll work on a weekly menu together and follow it all week.
Your Dad Becomes More Active
Your dad doesn't like to walk by himself. He tires easily or is fearful leaving his yard by himself. His caregiver can walk with him, which gets him walking farther and feeling more confident on those walks.
You Have Peace of Mind
You're less likely to experience stress when you know your dad has a caregiver helping out. You don't worry about him when you should be working or spending time with your children.
Caregivers Can Help Your Dad Avoid Scams
When a caregiver is with your dad when phone calls come in, your dad has someone to advise him if a call or email is a potential scam. It can help keep him from getting scammed.
Your Dad Socializes More Often
Your dad has a caregiver with him each week. That enables him to socialize with someone other than immediate family members.
You Don't Have to Take Unpaid Time Off
With senior home care aides helping your dad, you can focus on your job. You're no longer having to take personal days or unpaid hours to drive your dad to his appointments, cook his meals, or help him run errands.
Your Dad's Home is Clean and Organized
With a caregiver helping him each day, your dad's home is clean and organized. His caregiver can sanitize surfaces, wash dishes, and sweep floors. Bed sheets are changed each week and laundry is done for him.
It's time to look at the benefits senior home care can bring to your dad's daily life. Call a specialist with your questions and learn more about the availability of senior home care.
If you or someone you know needs help with Senior Home Care in Hudsonville,
 MI
, contact 
Gauthier Family Home Care.
 We provide quality and affordable home care services in our community. 
Call us at (616) 258-2300 for more information.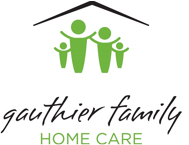 Latest posts by Gauthier Family Home Care
(see all)