4 Things You Can Do To Help A Snowbound Senior Parent
Winter is here, and if you live far away from a senior parent who lives in a snowy area you may be worried about what will happen to them if they get snowed in. But there are things that you can do even from far away to make sure that your senior loved one is safe and snug at home and not suffering because of a massive snow fall. If your senior parent lives in an area where large snow falls happen pretty frequently during the winter you can arrange for these things to help them from a distance:
Senior Home Care
Senior home care is a great resource for seniors that are aging in place. With senior home care your senior loved one will have company while they are stuck at home. They will also have someone who can help them cook meals, clean up around the house, make sure that the laundry is done and that your senior loved one is eating regular meals and drinking water. If there is a problem with the house like an issue with the roof because of all the snow a senior home care provider can make arrangements for someone to come and fix the damage. Just having someone visiting your senior parent every day can give them, and you, peace of mind. 
Snowplowing
Plowing is a must for seniors. Hiring a snow plow company for the entire season ensures that your senior loved one's driveway and walkways will be clear so that if they do have to get out of the house or if a fire truck or ambulance needed to get access to the house they would be able to easily get in the driveway and close to the house. A snow plowing company also will plow at regular intervals, usually they come and plow anytime three or four inches of snow have fallen. That ensures that the snow doesn't pile up and get so deep that your senior loved one wouldn't be able to get out if they needed to. 
Grocery Delivery
Grocery delivery is very common these days. Most stores offer their own version of it and there are some national chains that offer delivery from a huge range of stores. You can shop for your senior parent online and have groceries delivered to their door. Or, a senior home care provider can help your senior parent add things to their cart on an app. The groceries will be delivered the same day and your senior loved one won't have to go to the store. 
Skilled Nursing Care
If your senior loved one has a medical condition that requires monitoring skilled nursing care can eliminate the need for them to go to routine doctor's appointments. When the weather is bad your senior loved one can stay in their home and have a nurse come to the home to deliver the care that they need. Avoiding those routine trips to the doctor's office in bad weather can help seniors a lot.
If you or someone you know needs help with

Senior Home Care in Cascade

,
 MI
, contact 
Gauthier Family Home Care.
 We provide quality and affordable home care services in our community. 
Call us at (616) 258-2300 for more information.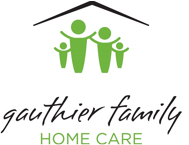 Latest posts by Gauthier Family Home Care
(see all)