Elder Care and Driving in Grand Rapids, MI: Are You Biased when it Comes to Your Dad?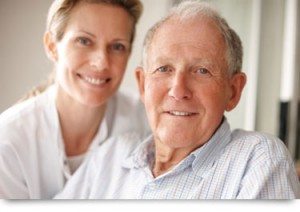 Your father has long been a hero of yours. Since the time you were little, you looked up to him with all of the awe and revere that a child generally provides to his or her parents. As you became an adult, he was there for you when you needed him, giving you emotional support, some financial support, and maybe even showing you how to take care of certain projects around your new home. If he requires any form of elder care now, you may need to think about him in a different light.
Now that he's reached an age where you are the one helping him with certain things, whether he yet requires home care for the elderly, you may have noticed a couple of warning signs that could indicate that he shouldn't be driving.
Do you tend to overlook them? Do you have a habit of trying to justify the mistakes that he makes when he's behind the wheel? Or do you even avoid getting in the car when he's driving because you just don't want to know about the issues that are arising, that you would rather remain a bit ignorant when it comes to that and not have to confront him about his ability to drive anymore?
The truth is that many teenagers focus on getting their driver's license as soon as possible because it's a sign of independence. When a loved one has trouble behind the wheel, we might be reluctant to bring it up with them because if they can no longer drive, then it's considered a loss of some significant part of their independence.
However, the truth is that driving is one of the most dangerous activities that we will take part in throughout life. Every inch of road that we travel, it's crucial that we are paying attention, that we can react quickly enough, and that our mind can process the information it's receiving so that we can make the appropriate responses and not panic.
For elderly drivers, these simple challenges can become more challenging. If you're biased about seeing how your father is driving, it's time to step back and see the situation from an outsider's perspective. Would you be fine with him on the road if your child was driving out there, too? If not, then it's time to sit down and have a serious conversation about his driving.
Just because your father may be receiving some form of elder care, that doesn't mean he can't drive. However, if he's putting himself or others on the road at risk, it's time to step up, take charge, and say something.
If you or someone you know needs help with home care services in Grand Rapids, MI contact the caregivers at Gauthier Family Home Care. We provide quality and affordable home care for many disabled and elderly loved ones in our community. Call us at (616) 258-2300 for more information.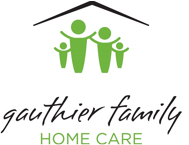 Latest posts by Gauthier Family Home Care
(see all)