Elder Care in Grand Rapids, MI: Introducing New Members of the Family to Seniors
It is always exciting to introduce a new member into your family. Whether this is a new baby that is being born or someone that is marrying into the family, welcoming a new relatives broadens your family and adds new personality and excitement. For seniors, however, new members of the family can be shocking and even uncomfortable. An important element of elder care is ensuring that your elderly loved ones feel as though they are an important part of the family, and are consistently being acknowledged and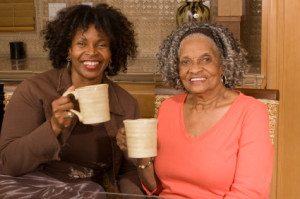 involved. This is why it is absolutely critical that you plan a special way to introduce new members of the family to your senior loved ones.
Elderly home care is a wonderful way for your aging loved ones to maintain their independence and continue to be an active part of your family. This type of elder care arrangement is also the perfect opportunity to encourage new members of the family to slowly become a part of your elderly loved one's life. Your aging loved one's elderly health care provider can play a critical role in helping to make the situation much more comfortable for everyone involved. This care provider acts as a neutral party that is present to provide comfort and assistance only to your aging loved one. She can help your loved one communicate, and encourage interaction with the new family members.
Of course, not all seniors will be resistant to welcoming new members into the family. Particularly when new babies are born, seniors feel even more connected to their families and want to be involved. Make sure that you allow your aging loved one to be involved with the new baby in whatever ways his physical and mental capabilities allow. This may mean helping him to hold the new baby, or something as simple as just nodding and smiling when he begins to offer advice that you may not agree with. In the end, introducing new members of the family to your aging loved ones is about expanding the family connection and making elder care a personal and emotional concept rather than just something that addresses physical and medical concerns.
If you or someone you know needs help with elder care in Grand Rapids, MI contact the caregivers at Gauthier Family Home Care. We provide quality and affordable home care for many disabled and elderly loved ones in our community. Call us at (616) 658-2300 for more information.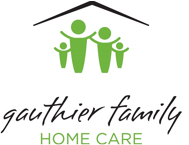 Latest posts by Gauthier Family Home Care
(see all)