Elder Care Spring Cleaning Tips for Seniors
Spring is on the way, and so is spring cleaning. Seniors who spend most of their time at home should never skip spring cleaning because spring cleaning will make their homes clean and sanitary after a long winter spent indoors. Elder care is a great thing for seniors because seniors with elder care have someone in the home with them to help plan spring cleaning and help with the heavy parts of the actual cleaning which are tough for seniors. According home and organizational experts, below are the best spring cleaning tips for seniors.
Make A Schedule
There are a lot of small cleaning jobs that must be done during spring cleaning to make sure that the house is ready for spring and summer. It's a great idea for seniors to create a list or a schedule of all those tasks. That way seniors and their elder care provider can work on tasks one at a time whenever they have some extra time. Scheduling time to do some spring cleaning will ensure that the cleaning gets done in a timely way and that all the projects that need to get done are done.
Don't Forget To Sanitize
Cleaning is important, but sanitizing is also important for seniors that are aging in place. Even though it might seem like sanitizing is just an unnecessary extra step it's actually very necessary. Sanitizing floors, window sills, ledges, blinds, and other areas that seniors regularly come into contact with will help seniors avoid illnesses like the flu. They may also suffer from fewer colds and infections when the house is getting regularly sanitized. Always use a sanitizing spray or sanitizing wipes after cleaning countertops, chairs, drawer pulls, doorknobs, and other surfaces that seniors touch regularly.
Clean As You Go
Once an area of the house has been cleaned, seniors and their elder care providers should observe the "clean as you go" rule. Cleaning up messes, sanitizing, and picking up clutter can help keep the home clean and tidy and make more deep cleaning unnecessary until fall. In the kitchen, bathroom, and in other areas of the house doing cleanup immediately after use can help avoid the need for additional cleaning. Cleaning after use will keep the area sanitary on a daily basis.
Get Professional Help
Elder care is a big help to seniors, but seniors who need to have their homes deep cleaned may want to hire a professional cleaning team once or twice a year to truly deep clean the house. A professional cleaning team will do things like clean baseboards and ceilings, vacuum all the nooks and crannies in the house including areas like behind the fridge and stove, and they can deep clean the bathroom too. The cost of hiring a team of professional cleaners is really minimal for the amount of work they do, and the cost is worth it to know that the house is truly clean. Seniors should consider getting a professional spring cleaning this year to keep their home clean, sanitary, and comfortable.
If you or someone you know needs help with Elder Care in Hudsonville,
 MI
, contact 
Gauthier Family Home Care.
 We provide quality and affordable home care services in our community. 
Call us at (616) 258-2300 for more information.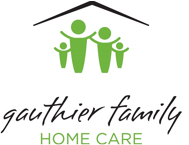 Latest posts by Gauthier Family Home Care
(see all)