July is National Grilling Month – What's on Your Menu?
July is one of the best months of the year – it's full of sun, outdoor activities, summer music, and best of all — grilling. As National Grilling Month, July is one of the best times to walk around any neighborhood, and have your senses flooded with the irresistible aromas of freshly grilled veggies, meats and buns searing through the hot summer air. Grilling brings families, communities, and even countries together. In July, all of America bonds over a love for freshly grilled food, barbecues with friends and all the amazing perks that come with a celebration with loved ones.
While grilling comes with all these amazing aspects to it, one thing to be mindful of as all the barbecue plans stack up is the importance of making grilling healthy. Grilling can be one of the cleanest ways to make food in the summer if it's done well. Bringing people together around a healthy meal is one of the most rewarding ways to create summer enjoyment and is an amazing opportunity to include seniors in a summer celebration. Barbecues are an easy place for seniors to enjoy company of their closest family and friends while staying in a relaxing, enjoyable environment.
To become the healthy grilling guru of all your friends, and to ensure your barbecue is senior-health-friendly, try the following easy grilling recipe for your veggies and meats.
Healthy Summer Grilling Instructions:
Home Care Cascade, MI: July is National Grilling Month
• Cut up 3-4 mixed colored peppers, 2 large onions, 3 zucchinis into 1 inch-cubed chunks. Place the chopped veggies, mixed with 1 cup of whole mushrooms aside in a large mixing bowl.
• In a separate bowl, combine 2 tablespoons of olive oil, the juice of 1 lemon, a teaspoon of honey, and a pinch of oregano, salt, pepper, and thyme.
• Mix up the ingredients until all the spices are dissolved.
• Pour the mixture over the veggies in a large mixing bowl and toss the veggies until coated.
• Place the veggie cubes evenly on 8-10 skewers.
• Grill on the Barbecue at medium heat for 3-4 minutes on each side, or until lightly charred.
• To make meat skewers, repeat the process above with 1 inch-cube chunks of meat (chicken, fish or beef) instead of veggies.
In just under 30 minutes, you could have an entire party, vegetarian or not, served with a healthy meal of lean meats and micro-nutrient dense vegetables, optimizing your grilling for great taste and the health of the senior in your life, as well as the health of your entire party.
Grilling can be one of the healthiest ways to host a summer party. Give the recipe here a try for a low cholesterol, low fat, low carb, high protein meal option for your guests at your next barbecue. Make the most out of National Grilling Month the healthy way!
If you or someone you know needs help with Home Care in Cascade, MI, contact Gauthier Family Home Care. We provide quality and affordable home care services in our community. Call us at (616) 258-2300 for more information.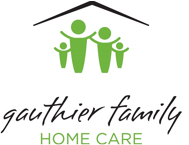 Latest posts by Gauthier Family Home Care
(see all)