Signs Your Senior Parent Needs 24 Hour Care
Seniors who are aging at home may do quite well on their own for a long time. But at some point they're going to need some extra help. Whether it's the result of normal aging or a medical condition you can count on the fact that at some point your senior parent is going to need help. But do they need some help during the day or do they need 24 hour care? There are some signs that your senior parent needs 24 hour care like:
Anxiety At Night
If your senior loved one becomes very anxious at night about being alone 24 hour home care can be very reassuring for them. Just knowing that someone else is in the house and alert can allow your senior loved one to relax enough to get the quality sleep they need to be healthy. Helping your senior loved one manage their anxiety will make a huge difference in their mental health. 
Medical Monitoring
If your senior loved one has a medical condition they may need 24 hour medical monitoring. With someone in the house 24 hours a day if your senior loved one has a medical emergency or needs help there will always be someone there to help them or to get the help they need. If you don't live  close enough to get to your senior parent quickly in the event of an emergency having 24 hour home care will give you and your senior loved  one the peace of mind of knowing that help is always close by. 
Depression
Seniors are prone to depression, especially if they have medical conditions that limit their mobility or impact their quality of life. When seniors have depression they may be less likely to take care of themselves the way they should like making healthy meals, cleaning the house and keeping it up, and getting dressed every day. Having a care provider with your senior loved one can help them avoid depression. They also can help your senior loved one cook meals, clean the house, do the laundry, and maintain a good standard of living. 
Mobility Issues 
Seniors who have mobility issues that limit their ability to get around the house may benefit from having 24 hour home care. Around the clock care means that your senior loved one is less likely to experience a fall or become injured because someone will be there all the way time to help them get around the house. If your senior loved one has a two story house having 24 hour home care is very important so that they will be able safely get up and down the stairs. Going up and down the stairs can be very dangerous for seniors. So can trying to navigate the hallways of their home or get in and out of bed. 
If you think that your senior parent could benefit from 24 hour care talk to them about the benefits to see if they are interested in having the peace of mind 24 hour care can bring.
If you or someone you know needs help with

24-Hour Home Care in Ada

,
 MI
, contact 
Gauthier Family Home Care.
 We provide quality and affordable home care services in our community. 
Call us at (616) 258-2300 for more information.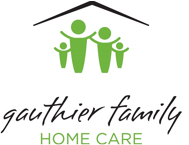 Latest posts by Gauthier Family Home Care
(see all)