Tips for Protecting Skin This Summer
The summer heat is upon us and everyone needs to do their best to protect their skin. The problem is that many senior citizens often forget about UV safety and protecting their skin during the summer months. If this is the case for your elderly loved one, you and home care assistance providers may need to help them not only care for their skin, but protect it, too. 
Following the ABCDEs for Skin Cancer Prevention
One of the things that all senior citizens should learn is how to follow the ABCDEs for skin cancer prevention. You or a home care provider should take some time to talk to your elderly loved one about any suspicious moles they have. Some of the things they should be looking for include:
Asymmetry (½ the mole doesn't match the other side)
Border (irregular or uneven borders)
Color (variety of colors and not uniform)
Diameter (growth or spot that is bigger than 6mm)
Evolution (changes evaluation, trait, color, shape, and/or size)
Talk to your elderly loved one about these aspects of any moles they have. If there are concerns, you or a home care provider should take your elderly loved one to see their doctor. They may need a dermatology referral to get a more detailed assessment. 
Wearing the Protective Gear
Your elderly loved one should also make sure to keep their skin protected by wearing protective gear. There are numerous ways they can do this including, but not limited to, the following:
Wearing sunscreen whenever they are going to be outdoors
Putting an umbrella over top of them when sitting or walking outside 
Wearing sunscreen when in the water
Putting sunglasses on to protect their eyes from the sun
Wearing appropriate clothing (ex. Long-sleeves or pants made out of light fabric to prevent sunburns)
Do you feel that your elderly loved one will forget to wear these things when they go outdoors? If so, you may want to consider hiring home care assistance providers. These elderly care providers will remind your elderly loved one to wear the proper attire before they go outdoors. 
Staying Safe This Summer
If you are worried about your elderly loved one staying safe this summer, the tips above are a great start for keeping them safe. It is important to regularly talk to your elderly loved ones about how their skin safety measures. That is one of the only ways you are going to know whether they are keeping their skin safe at all times, even when nobody else is around. If they aren't or they will forget to do so, it would be a good idea to have someone helping them. You can hire elder care providers to do this. If there are any concerns about suspicious moles or other skin concerns on your elderly loved one, don't hesitate to have yourself or a home care assistance provider take them to see their doctor. 
If you or someone you know needs help with

Home Care Services in Rockford

,
 MI
, contact 
Gauthier Family Home Care.
 We provide quality and affordable home care services in our community. 
Call us at (616) 258-2300 for more information.
Sources
https://www.cdc.gov/cancer/dcpc/research/articles/older-adults-protect-skin-sun.htm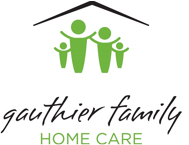 Latest posts by Gauthier Family Home Care
(see all)