What Kind Of Care Does An Elderly Person Need?
If you have a parent or a senior relative that wants to stay in their own home as they get older there are lots of care options that will help them be happy and safe in their homes. It's very common for children to wonder what kind of care their senior parent need as they get older. Or to worry about what they will do if their senior parent has a fall or becomes ill. 
Studies indicate that a whopping 90% of seniors would rather age in place, or stay at home as they get older. But seniors and their families often wonder if that's feasible for seniors as they get older, especially if they develop serious health conditions. 
For most seniors aging in place is not only possible, it's the best option. There are a lot of big physical and mental health benefits that seniors get from being in their own familiar homes. Seniors who are getting older at home usually are happier and healthier than other seniors. Some of the types of care available to help seniors as they age in place are:
Home Care
Home care is all-purpose care that helps most seniors aging in place. With home care seniors get help with housework, shopping, cooking, cleaning and other household tasks. Home care makes it easier for seniors to eat healthy meals, keep the house clean, and get the company they need so that they're not lonely. Home care also can include things like help with transportation for shopping or appointments and support on trips or out in public. 
Home Health Care
Home health care is a little bit different from home care. With home health care seniors are working with experienced and trained care providers who can do things like follow up on any symptoms of ill health, check breathing and heart rates, and give minor wound care at home. Home health care is the perfect solution for seniors who are recovering from an illness or stroke, or seniors that have chronic medical conditions that need to be managed like diabetes.
Companion Care
In an ideal world you'd be able to spend most of your time with your senior loved one. But that's not always possible. And if that's possible for you then companion care will give your senior parent the company and social interaction they need. Companion care at home gives seniors the opportunity to make new friends and enjoy being social even if you are busy with work.
24 Hour Care
As your senior loved one gets older they may require more extensive care.  24-hour home care will help fill in the gaps and provide extra care at times of the day when your senior loved one really needs it like overnight or early in the morning. 24 hour home care also will give you both you and your senior loved one peace of mind because you will know that someone is always there to take are of your elderly parent. 
If you or someone you know needs help with Home Care in Cascade, MI, contact Gauthier Family Home Care. We provide quality and affordable home care services in our community. Call us at (616) 258-2300 for more information.
Sources:
https://gero.usc.edu/students/current-students/careers-in-aging/the-value-of-aging-in-place/
https://www.aarp.org/home-family/your-home/info-2021/home-and-community-preferences-survey.html
https://www.usnews.com/news/health-news/articles/2022-04-13/americans-over-50-want-to-age-in-place-at-home-but-many-arent-prepared-poll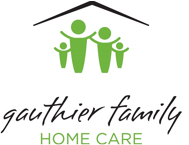 Latest posts by Gauthier Family Home Care
(see all)