What Seniors And Families Should Know About 24 Hour Care
When seniors are looking at their living options as they get older most seniors want to stay in their familiar homes. And it makes sense that seniors would want to stay in the homes they love where they raised their kids or have happy family memories. Often though seniors and their family members think that seniors won't be able to live in their homes if they have medical conditions or challenges that require care or maintenance. But that's not the case. Seniors can stay in their home as they get older, even if they have medical conditions or challenges. 24 hour home care is available for seniors that want to stay at home as they age.
It's common for seniors and their family members to have questions about 24 hour home care and how it works. Here are a few of the things that seniors and their families should know about 24 hour home care for seniors:
All Seniors Can Have 24 Hour Care
Senior home care isn't just for seniors that have medical problems. All seniors can benefit from 24 hour care. Seniors who don't need special care can still enjoy the peace of mind of having someone in the house with them, especially at night when seniors tend to feel anxious or unsafe. And with a care provider to help with the housework, meals, shopping, and errands seniors will are less likely to be overwhelmed by all the things that go into keeping a household running. 
24 Hour Home Care Keeps Seniors Safe
Safety and security are important to seniors and their families. Seniors who live alone may be worried being in the house alone at night, especially if it's known in the neighborhood that they live alone. Seniors are often targeted by criminals who think that seniors who live alone will be easy to victimize. And seniors who are alone at night may develop anxiety and depression because of their solitude and fear of being victimized. But with around the clock care seniors won't be alone at night which will keep them safe and prevent isolation and anxiety. 
Seniors Are Healthier With Home Care
Isolation and lack of social connection can lead to significant physical and mental health illnesses for seniors. For example, loneliness in seniors has been linked to an increased rate of heart disease, increased chance of developing depression, and an increased risk of serious illnesses like diabetes which can be worsened by stress. When your senior parent has 24 hour care there will always be someone with them to keep them company, help them with tasks, and just provide companionship and conversation. Making sure that your senior parent is socially connected will help them stay healthy. 
24 Hour Helps Seniors Recover At Home
After a fall or a serious health event like a heart attack or stroke seniors often are sent to rehab. But seniors can recover at home in some cases with 24 hour home care. Seniors are more likely to recover quickly if they're recovering at home.
If you or someone you know needs help with

24-Hour Home Care in Lowell
 MI
, contact 
Gauthier Family Home Care.
 We provide quality and affordable home care services in our community. 
Call us at (616) 258-2300 for more information.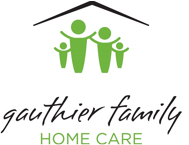 Latest posts by Gauthier Family Home Care
(see all)