How to Avoid Burnout as a Family Caregiver
Almost 67% of unpaid caregivers report experiencing at least one behavioral or mental health issue as a result of the care they provide to an older adult. Nine out of ten unpaid caregivers are caring for a family member, often a parent.
The most common issues experienced by family caregivers are anxiety and depression. Some turn to substances like alcohol to ease the feelings of burnout. It's not a healthy practice, and it's extremely important that you avoid burnout by putting self-care first.
The Signs of Caregiver Burnout
How do you identify burnout? Are you constantly tired and feel drained? That's one sign. If you feel hopeless or that nothing will ever change, that's also a sign of burnout.
You find yourself not sleeping enough or you sleep for more than eight hours and still feel exhausted. You're pulling away from others. You used to love hanging out with your friends, but now you don't want to see them at all, and you're coming up with excuses to avoid seeing them.
To get through a day, you need that drink, cigarette, or other addictive substance. You crave sugary treats and lean more towards junk food than anything even remotely healthy. You might overeat or find yourself never wanting to eat. All of those can be signs of caregiver burnout.
Keep ignoring this and it can progress to anxiety attacks. You're sitting and playing a game with your mom and suddenly your heart starts racing. You feel distant like no one can hear you. You can't seem to breathe and your chest is aching. Your feet and hands go numb. You think you're having a heart attack, but then the symptoms go away. That's what an anxiety attack is like.
What Should You Do to Avoid It?
You must put your needs first. While it's understandable to want to do everything for your mom and ignore your own needs, your mom needs you to be mentally and physically healthy. This means you need to take care of yourself by focusing on the critical components of self-care.
Diet – Make sure you're eating a balanced diet that provides enough fruits and vegetables, whole grains, calcium/vitamin D, and lean protein.
Exercise – You want to aim for 30 minutes of exercise every day for at least five days per week. Mix up the exercises to include aerobics, strength training, walking, etc.
Socialization – Spend time with friends and your spouse/partner to ensure you're socializing enough.
Time to Yourself – Have time to yourself each week so that you can relax and unwind while doing things you enjoy.
Health and Dental Exams – No one likes to go to the doctor or dentist, but you want to make sure you stay on top of your health. If problems exist, it's best to find out about them in the earliest stages.
Home care assistance services ensure your mom is cared for when you take a break. Don't ignore the signs of burnout, it's too costly for both your mental and physical health. Arrange respite care with a home care assistance specialist.
If you or someone you know needs help with

Home Care Assistance in Kentwood
 MI
, contact 
Gauthier Family Home Care.
 We provide quality and affordable home care services in our community. 
Call us at (616) 258-2300 for more information.
Sources:
https://www.apa.org/monitor/2020/11/numbers-stress-caregivers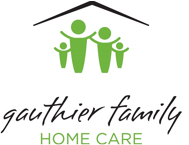 Latest posts by Gauthier Family Home Care
(see all)