Senior Home Care Activities for Engaging with Grandkids
Your kids enjoy spending time with their grandfather, and he loves seeing them. But, you do struggle to come up with activities that are suitable to their ages that he'll also enjoy. Here are some senior home care tips on fun activities that bridge the age gap.
Woodworking and Craft Projects
Is your dad handy? If he's ever worked with wood, have him help your children make something fun for the backyard. They could build a birdhouse together.
If he's not into woodworking, he might be able to show them how to mix concrete. Pour that into molds and make decorated stepping stones using shells, glass beads, and colored sand.
Video Games
Don't rule out video games when bridging an age gap. A puzzle-solving game like any of the Professor Layton series is a great tool for getting your dad and children to interact. Your dad may have reasoning skills that help your children solve puzzles they're stuck on, and they might have more creative ways of thinking about other puzzles.
Paint-by-Numbers Paintings
Paint-by-Numbers are suitable for all ages. For younger children, a basic painting with larger areas is a great start. There are paint-by-numbers paintings for older children and adults that have more colors and much smaller spaces to paint.
LEGO Kits
LEGO kits are fun to work on together, and there are a variety of options. If your dad isn't interested in building a kit from a brand like Minecraft, others replicate classic paintings like Van Gogh's Starry Nights.
The larger kits take longer to put together, but kids can be very helpful in finding the right shapes and colors and then snapping the pieces together. Competitor brands also have building brick kits that may be a suitable option.
Jigsaws
Similar to LEGO kits, a jigsaw is a great team activity. You're looking for the colors and patterns and piece shapes that work. Depending on the ages of the children, you might want to start smaller and then work up to a 500 or 1,000-piece puzzle.
Gardens
Set up a raised bed near your dad's patio or deck. He can help your children plant seeds and grow vegetables. When you choose a raised bed, it's an easier space to weed, and it keeps plants confined to a manageable area.
Make sure your dad has time with his grandchildren as often as possible, but there will be times that you're unable to stop by. That doesn't mean he has to be lonely or alone. Arrange senior home care services to schedule caregiver visits.
With senior home care aides visiting often, your dad has the support he needs. Plus, when you stop by, you'll be able to join your kids and dad for fun activities and avoid having to catch up on housekeeping, meal preparation, and errands. Call a senior home care agency to learn more.
If you or someone you know needs help with Senior Home Care in Ada,
 MI
, contact 
Gauthier Family Home Care.
 We provide quality and affordable home care services in our community. 
Call us at (616) 258-2300 for more information.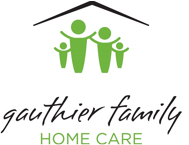 Latest posts by Gauthier Family Home Care
(see all)