Severe Alzheimer's Disease and What it Means for Your Senior
Once your elderly family member reaches the later stages of Alzheimer's disease you've both already been through so much together. This stage is still painful, but it can bring with it bigger health problems to add to everything else.
She May Lose the Ability to Communicate.
Over time, your elderly family member's ability to communicate has definitely changed because of the Alzheimer's disease. Now she may be losing the ability to communicate at all. This can be incredibly frustrating for her, but more so for you. You may start to feel as if you're constantly guessing about what she needs and wants and this can lead to you feeling inadequate as a caregiver.
She May Be Sleeping Far More.
Your elderly family member's activity levels will decrease greatly, too. She may in fact start to sleep a lot more than she used to. This can be troubling at first, but the rest can help her when she is awake to be able to interact a little bit more. You'll notice lucid moments in between the periods of confusion and sleep.
She May Be More Susceptible to Illnesses and Infections.
It's also very possible that your elderly family member is more susceptible to being sick during this stage of Alzheimer's disease. Her entire body is experiencing difficulty and germs that people bring into her presence that don't do much to them can lead to big health problems for her. She may experience pneumonia or other infections far more easily than she has in the past.
She'll Need a Lot More Help.
The bottom line is that your elderly family member, and therefore you as well, are going to need a lot more help than you've needed in the past. Elder care providers can be there for you as you decipher what your senior needs and the best ways to meet those needs for her. They can also lend you their experience with other situations that were very similar to your own. This kind of information is invaluable.
The progression to the later stages of Alzheimer's disease is slow, but it's incredibly painful for you and for other family members. It's vital that you have a self-care plan in place so that you're managing your own needs as well as the needs of your family member. If you don't already have a self-care plan, start figuring out what you can do to help yourself to get what you need.
If you or someone you know needs help with elder care in Grand Rapids, MI, contact Gauthier Family Home Care. We provide quality and affordable home care services in our community. Call us at (616) 258-2300 for more information.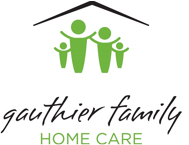 Latest posts by Gauthier Family Home Care
(see all)