4 Things That Can Keep Seniors With Alzheimer's Entertained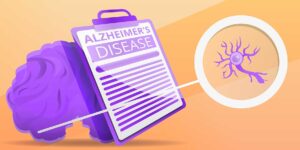 One of the challenges that come with taking care of a senior parent with Alzheimer's is trying to find ways to keep them entertained. It's very common for seniors with Alzheimer's to be unable to follow a story on TV or in a movie as their Alzheimer's progresses. Alzheimer's impacts each senior differently so it's important to try lots of different activities and things that can keep seniors with Alzheimer's entertained. For example, your senior parent may be unable to follow the story on a TV show or film but they may be able to process and understand audiobooks. Some things that can help keep seniors with Alzheimer's entertained are:
Alzheimer's Care
Alzheimer's care is often recommended for seniors with Alzheimer's. That's because Alzheimer's care is a type of specialty care where the providers are trained in how to best assist seniors at all stages of Alzheimer's. Caregivers who specialize in Alzheimer's care can play games with your senior parent, give them tasks to do like folding laundry, and keep them engaged and interested in games, puzzles, conversations, and other activities. Alzheimer's care is a wonderful way to keep seniors with Alzheimer's amused and entertained.
Nature And Animal Videos
If your senior parent can't really follow TV or films you can put something else on the screen for them. Use the YouTube app on a smart TV to play videos of nature scenes or animals. There are video channels that play nothing but videos appropriate for seniors with Alzheimer's and if you subscribe they are ad-free. Seniors can watch nature scenes, birds, deer, and other animals just as if they were sitting outside. Those videos are a great way to keep seniors entertained and interested, especially during the winter when the weather is bad.
Greeting Cards
Many seniors with Alzheimer's love greeting cards. The cards are all different sizes, textures, and colors. They have short messages that are easy to read and often have something uplifting or positive. And the different textures of the cards give seniors with Alzheimer's things they can touch and fidget with. You should send your senior parent greeting cards regularly and ask your friends and relatives to save their old greeting cards for you. Put them in a big box and your senior parent can go through them picking out cards that they like. You can also ask at your church or your child's school for people to donate old greeting cards that can be given to your senior parent with Alzheimer's.
Sorting
There are a lot of seniors with Alzheimer's that love sorting things. They will sort things by size, color, shape, texture, or material. And sorting things is a good mental dexterity exercise for them because they will notice what each item is, compare it to others, and decide if it's the same or different. You can have your senior parent sort nails, nuts, and screws into different containers. Or have them sort buttons and snaps, coins, or any number of other objects.
If you or someone you know needs help with Alzheimer's care in Grand Rapids, MI, contact Gauthier Family Home Care. We provide quality and affordable home care services in our community. Call us at (616) 258-2300 for more information.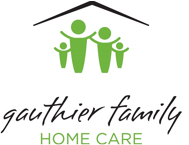 Latest posts by Gauthier Family Home Care
(see all)